Sunday, January 26, 2020
Adoration Chapel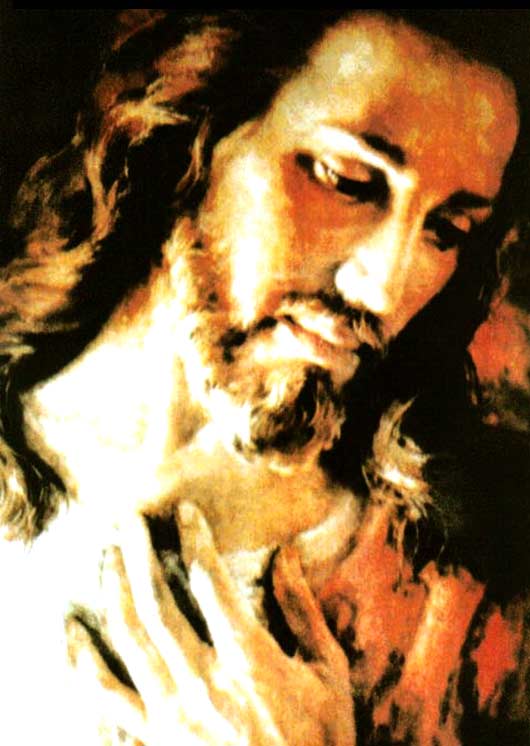 Hello, dearest Jesus present in all the tabernacles in the world. I praise, adore, worship and love You, my God and my King. Thank You for Holy Mass and Communion and for the Sacrament of Confession. Thank You, Lord that we live in a country that still allows our freedom to live our faith. Thank You for access to holy priests to hear our Confession and to bring us You, Jesus in the Eucharist. Glory and honor to You, Lord Jesus Christ. Lord, I lift up to You all of my family and my friends, especially those who are ill and those who are grieving. Comfort and console them and bring them close to Your Sacred Heart. I lift up to You all who are away from the Faith (the Church) and those who do not believe and do not love You. Give them faith, Lord. Open their eyes and their hearts to Your love. Help me to be a witness to Your love. Help others around them to be witnesses. May we all be united in our love for You, Lord. Heal divisions and wounds and give us graces for heroic love. Bless our loved ones who have died and bring them safely to Heaven.
Lord, please protect our President and Vice President, as well as their families. Give them wisdom and the Light of the Holy Spirit to discern and use good judgement. May their decisions, as well as their hearts and minds, be united to the Perfect Will of God. Please bring about an outpouring of Your Holy Spirit in the world and in our country. May we return to purity, charity, holiness and love. I love You, Jesus. Enlarge my heart so that I can love You even more. Jesus, I trust in You. Jesus, I trust in You. Jesus, I trust in You.
"My child, thank you for your love and your trust. It is good that you are here with Me. I give graces in abundance for those who adore Me in the Blessed Sacrament. It takes faith, My child for people to believe in My presence in the Eucharist. The faith is weak, My child in many and this is why there are so few who adore Me. The second reason is a lack of love for God. When one truly loves another, there Is no problem with prioritizing time with the beloved. In this day, there is an overabundance of self-love and focus on pleasure. Love is self-sacrifice. Love is generosity and benevolence. Love is charity. Love is service. These concepts are foreign to My children and they must be taught and lived. Be a witness to My love and My mercy. Be full of light, life, truth and joy. You are loved. So many in the world do not know love. You have My peace. People in the world are starving for peace. And so, My Children of Light, you must be My Light. Be carriers of your Jesus to the world in darkness. Be at peace and give others My peace. When you do not feel recollected, ask Me for peace. When you do not have joy in your hearts. Ask Me for joy. When you are downhearted due to the condition of the world, ask Me to renew your spirit. I was downhearted also, My children for I was rejected by many. I was mocked and scorned even before My passion by those who rejected the truth and who were convicted by My holiness and wanted to remain in their sin. I know what it is like to live among people who have no desire to grow in holiness and who reject God. I know and yet I triumphed over sin. I treated all with love and respect, praying for their souls. Many people converted and came to see the light, the truth."
"Be like Me, My children. Do not change with public opinion, but allow yourselves to be steeped in My Word. Pray and remain close to My heart. Be constant in your love and in your mercy. Forgive those who hurt you and pray for them. Your prayers and sacrifices will bring graces for conversion. Not all will convert, My children for they have free will. But many will. Pray, pray, pray. Bring each and every burden to Me, My children. Give all concerns and issues you face to Me and I will guide you. Does something appear to be impossible? Bring it to Me in faith and I will do the impossible, for I am God and nothing is impossible for Me. Give Me your sadness. Give Me also your joys. We are friends and we confide in one another. Bring all to My Sacred Heart. You are safe with Me, dear children. I love you."
Lord, please protect all who are returning from the March for Life. Bless their efforts, Lord and their witness. Please end abortion in our country and in the world. Protect the unborn, Lord and open our eyes to see with truth and clarity this horrendous genocide. Help us to end abortion in our land, Jesus. Please heal all who have been wounded by the sin of abortion. Help them to know Your mercy, Lord. Give them graces for repentance and conversion and assure them of Your love, Jesus. Please help us to turn this evil into something that will give glory to You, God. Please forgive our sins and bring us to a nation under God once again. Change hearts and minds, Lord through the power of Your death and resurrection.
"My child, My child, the blood of babies murdered in your country cries out to Me for justice. This is true for every nation in the world where babies' lives are not valued and respected. My poor little ones who are unloved and unwanted by their parents are loved by Me and all of Heaven. The earth is robbed of the good that would have come from their lives. Millions of people are impacted by this, My child, not just the families of these children, but the whole society. You will know one day the enormous and catastrophic impact abortion has on the world. The evil one works through many on earth to continue this crime against God and mankind. The hammer of God's justice will fall. Pray for an end to abortion and continue to work to this end. Pray for mercy, My children. The little ones who are killed are martyrs for life and they have a special place with Me in Heaven. Ask them to pray with you for an end to this crime. The world is in such darkness as a result. You, My children, must work to end this horrible crime that snatches souls from Me. Many will perish and lose their souls because of their participation in this evil work of My adversary and yours. Pray for their healing and conversion. I will forgive all sins when there is true sorrow for sin."
"Come to Me, My wounded ones. I will not reject anyone who truly seeks Me. Come to your Jesus. I love you and you will be safe with Me. If you do not return, you will suffer the pains of hell and this is not My plan for you. Do not choose death, My children. Choose life! Choose love! Choose mercy and peace! My child, the days are coming that I have foretold. I remind you to be at peace. Renew your prayers in the family. Renew your consecration to the Holy Family. Prepare yourselves spiritually. Be alert and aware and most of all be open to My Holy Spirit. See with the eyes of faith, My little lamb. I am with you. I walk with you. Be at peace and know that I love you. You are not alone. Ask your Guardian Angel to guide you. All will be well. Go in My peace. I bless you in My Father's name, in My name and in the name of My Holy Spirit."
Amen, Lord. Alleluia.