Sunday, May 15, 2022
Apparition and Message of Our Lady - Feast of the 105th Anniversary of the Apparitions of Fatima and St. Rita
For Every Sin a Person Must Suffer and Atone for 7 Years, If Not Here on Earth in Purgatory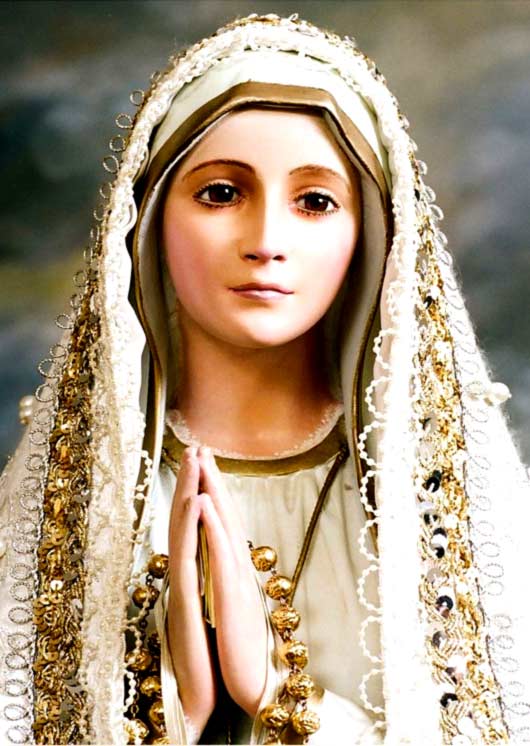 JACAREÍ, MAY 15, 2022
FEAST OF THE 105TH ANNIVERSARY OF THE APPARITIONS OF FÁTIMA AND OF SANTA RITA DE CASSIA
MESSAGE FROM OUR LADY QUEEN AND MESSENGER OF PEACE
AT THE APPARITIONS IN JACAREÍ SP BRAZIL
TO THE SEER MARCOS TADEU
(Mary Most Holy): "My dear children, today, as you celebrate here so joyfully the Anniversary of My Apparitions at Fatima, I come again from Heaven to tell you: I am the Lady of the Rosary, the Woman clothed in the Sun.
I appeared at Fatima to call all of humanity through My Three Little Shepherds to the safe haven of My Immaculate Heart.
'My Immaculate Heart will be your refuge' I said to My little daughter Lucia. I say the same to all of you: 'My Immaculate Heart is your refuge. Enter it and you will be protected from all the evils that threaten your salvation.
Remain in the refuge of My Heart, and then, I will transform you into the living copy of My Shepherds and you will become the most beautiful and perfect mystical roses: of prayer, of love, of sacrifice, of penance, of holiness and perfection to please God.
Remain in the refuge of My Immaculate Heart and I will lead you each day along the path of the good of holiness, of love, of the perfect charity that My Little Shepherds learned from Me and lived perfectly by dedicating their lives to pray and sacrifice for the salvation of others, of souls.
And then, I will transform you into the angels of love, goodness and charity to again make the light of true love shine in this world completely darkened by the darkness of violence, of selfishness, of evil, of sin.
And then, the world of a vale of tears, of a field of war and suffering, discord and lovelessness will be transformed into the garden of peace, charity, love, joy, happiness for all of you My children.
Remain in the refuge of My Immaculate Heart, and here in this refuge, which is the Holy Spirit's furnace of love, you will be molded, shaped, fused with Myself, fashioned in My own image and likeness.
And then you will become beautiful like Me to the Holy Spirit, you will please Him, and He the Divine Bridegroom of your souls will unite with you, give you His holy Gifts, His mystical embrace and kiss of love, and imprint in your souls His own beauty, His own grace, His own perfection, His own holiness. And you will become as My Little Shepherds became in a short time finished works of the highest perfection and beauty to please the eyes of the Father and the Heart of My son Jesus.
Remain in the refuge of My heart and here in this refuge I will give you all the milk of My maternal grace, with which you will soon become strong, grow rapidly and become invincible giants of holiness and love as I did with My Little Shepherds and as My Little Shepherds became.
Then for you My children everything will be possible, not always easy, but possible. To suffer for God, to suffer for Me, to pray a lot, to make sacrifices, to fast, to witness My messages, to live holiness and true love for God.
All this will be possible and you will no longer be the same, you will be other new shepherds of love, through whom I will show the whole world the strength, the brilliance, the beauty and the glory of My Immaculate Heart.
My little son Carlos Tadeu, thank you very much for coming here again, Mama is very happy with your presence. You have taken away 980 swords of pain that the world has stuck in My Heart today.
Yesterday you took out 1450 swords and took out 3288 thorns from My Heart that the world has stuck in Me all these days.
I thank you My dear little son, just as at Fatima I made the father of My Little Shepherds Francisco and Jacinta and later the father of My little daughter Lucia support their children. I also ask you: support the son I gave you, help him to fulfill the great mission I gave him and you yourself will receive from him the help to fulfill your great mission.
Yes, just as in Fatima I and My son Jesus later appeared to Lucia to finish the work begun in the Cova da Iria. So too, through her heart and the son I gave you and two other hearts My work of salvation here will reach so many of My children.
Yes, many souls will be saved by your 'yes'.
I chose you, My son, because of your great goodness; I chose you precisely for the strength, for the fortitude that you possess. So, with this strength, help the son I gave you to fulfill My will in difficult moments. Be for him also a refuge so that he can remain in the refuge of your Heart and in this refuge receive strength, consolation, love and peace from the refuge of My Heart, which rests and is constantly directed towards yours and connected with yours.
I love you and I wish that for two months you will tell My children about My message of Fatima, above all, tell them about Heaven, about Hell and Purgatory.
There are many who have forgotten that in Fatima I spoke that a soul would be in Purgatory until the end of the world. Many, therefore, do not bother to atone for their sins here in this world with prayer and penance.
What My son Marcos says is true, and what so many saints have done is true: for every sin a person must suffer and atone for 7 years, if not here on earth in Purgatory.
My children can shorten this time of purification by praying the Rosary, making sacrifices, doing penances, wearing My Scapulars, and receiving the indulgences from all of this.
You must tell them of the need to atone for their sins by praying a lot, making the sacrifices, and above all, by lovingly accepting the sufferings that God allows in order to atone for their own sins, the sins of their family, and of so many other souls as well.
Let My children see suffering as a grace, an opportunity that the Lord gives them to atone for everything here on Earth and not have to suffer after death in Purgatory, or what is worse in the eternal fire of Hell.
So, My children, tell them about the Novices of Man, the eternal realities, the eternal truths that every man will have to face right after death. So that My children make perfect, correct use of the time they still have left here on earth and sanctify it by living in the love of God, in My love, in prayer away from worldly things that can add new sins for them that they will have to rigorously atone for in this life or the next.
In this way you will give them a proof of true charity.
I am with you and I love you with all the strength of My Immaculate Heart, again I tell you: When My little daughter Jacinta was dying alone in the hospital I went to fetch her, she wept blood because of so much pain and suffering, but she had a drop of consolation which was to see you in the future loving and serving Me together with the son I gave you.
And then, she left consoled for Heaven, because in the future an ardent apostle would come to help spread My Fatima Message and lead souls to the Triumph of My Heart.
So, My son, rejoice, make your heart happy because a very holy soul 100 years ago loved you, prayed for you and offered up for you because My little Jacinta offered the pain so intense at the hour of her death that it made her weep blood for your intention, so that today you will receive all the graces and blessings of Heaven.
Rejoice because you have in Heaven a great advocate, friend and protector who is My Jacinta, turn to her with confidence and all that you entrust to her I will accomplish through her in your life, because the merits of My little Jacinta I cannot resist, I deny nothing.
And whatever you entrust her and ask her for on her merits I will give you. My little son Marcos, you have offered Me today so many meditated Rosaries, Threnenas, Septenas and the merits of the films of good works for your father Carlos Tadeu and the pilgrims.
Well, today I give your father Carlos Tadeu 4,800,000 (four million eight hundred thousand) special blessings and for My children who are here I now give 1700 blessings that they will receive again this year on September 13, October 13 and November 13.
Thus, I satisfy the great charity of your heart by transforming the merits of your personal good works into graces, and I pour upon My children the streams of graces from My maternal Heart.
Rejoice My child, because your works are very pleasing to the Lord, to the Most High, and He will deny nothing to what is asked of you, to what you ask, to what you also offer the personal merits of your holy works to obtain graces.
Continue praying My Rosary every day, soon My Immaculate Heart will manifest itself with power in many nations and they will see a great light. And in that light they will see the truth, My flame of love will then burst forth powerful and many souls will be converted.
Pray because soon the earth will go through a great darkness that will last for 3 days and then all the sinners, all those who have rejected My callings, My Mother's love, God's love and His grace perish. But My children, the righteous will triumph, and then, upon you will come the new Heaven and the new Earth with a great time of peace.
I bless you all with love from Fatima, from Bugarrel and from Jacareí."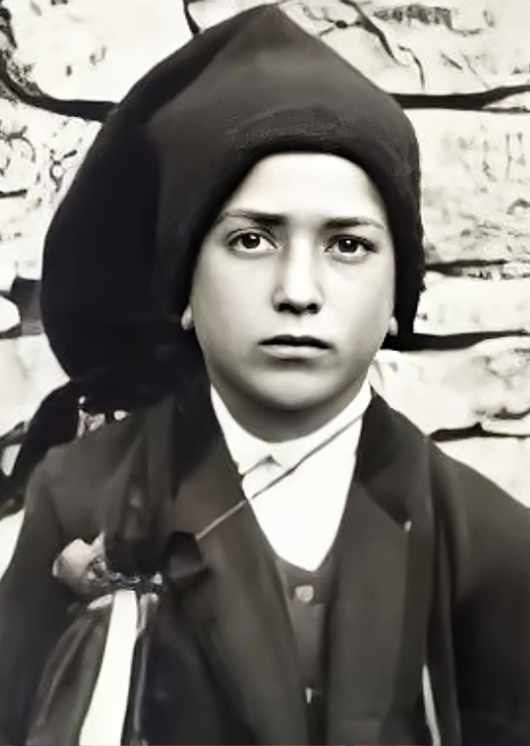 (St. Francisco Marto): "My dear brothers, I Francisco Marto, come with the Lady today to bless all of you and to say: I love you with all my heart and in Heaven I pray for all of you day and night.
I love you also my beloved brother Carlos Tadeu, many times for months on end I offered for you all the sufferings of my illness for 4 months in a row until the hour of my death. I had many visions of you in the future and as the Lady asked me, the beautiful Lady of the Holm Oak, I offered all the fever, all the shortness of breath, all the cough, all the stabbing pains in my body and head for you. And even at the hour of my death I offered the sacrifice of my life for you.
I love you very much and I will be by your side every day and never leave you. Whatever you put into my hands and entrust to me I will help make possible, I will support you.
Just as the only consolation I had in so many sufferings and persecutions that I went through with my little sister Jacinta and my cousin Lucia was my father's love. I beg you: give our beloved ray of light, from the beautiful Lady of the Holm Oak, our beloved Marcos this consolation too, and you will have a great treasure in Heaven.
I bless you all, I am the very special protector of several people here present, among them my dear Roberto and also my dear brother Eder. I protect him and keep him from all evil.
Imitate my holiness, imitate my love for the Lady, my love for the Rosary, and you will also become great saints in the glory of Heaven.
I bless you dearest Marcos, consoler like me of the Hearts of Jesus and Mary. Fight, fight even more to form consoler of the Hearts of Jesus and Mary here.
Dedicate your lives to consoling the Hearts of Jesus and Mary that are so saddened by the sins of the whole world. And then, you will have a great crown of glory in Heaven.
This place is my second Cova da Iria, my second Fatima, my second Heaven, I am always here attentive to the voice of your prayers.
Pray! Pray! Pray!
I bless you all from Aljustrel, from Fatima, and from Jacareí."
MESSAGE FROM OUR LADY AFTER TOUCHING THE RELIGIOUS OBJECTS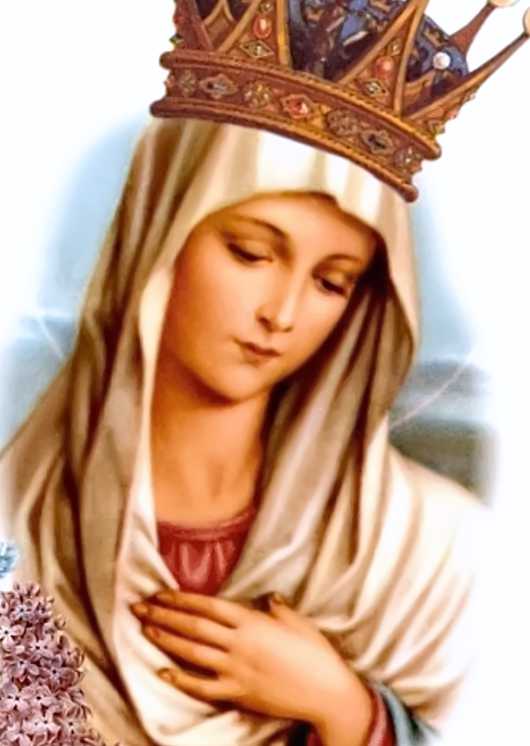 (Blessed Mary): "As I have already said, wherever one of these holy objects arrives there I will be alive taking with me the great graces of the Lord.
Thank you My little son Geraldo for the flowers offered to Me. One day in Heaven I will joyfully receive you and give you the same flowers, this time from Heaven, as a sign of My eternal love and of My eternal predilection and blessing for you.
I love you very much! At the request of My little son Marcos today, I pour over you 597 special blessings that you will receive again on June 13th.
I bless you all, and again to you, My little son Marcos, I say: I hear your prayer, and I will give 3 more people, for whom you asked me today, 330 special blessings.
Upon these people will descend all the abundant graces of the merits of the Fatima movie No. 1 and also of the meditated Rosary No. 35 that you have offered.
These people will receive abundant graces soon, fruits of this offering of yours in their favor.
Rejoice My Son, you saved your father's life this year by suffering the terrible illness in his place. At your request, many other illnesses that he should have will be given to you. Many pains... And he will be preserved.
Thus, I fulfill the request of his charitable and loving heart.
To all again I bless you to be happy and leave My peace."
"I am the Queen and Messenger of Peace! I have come from Heaven to bring peace to you!"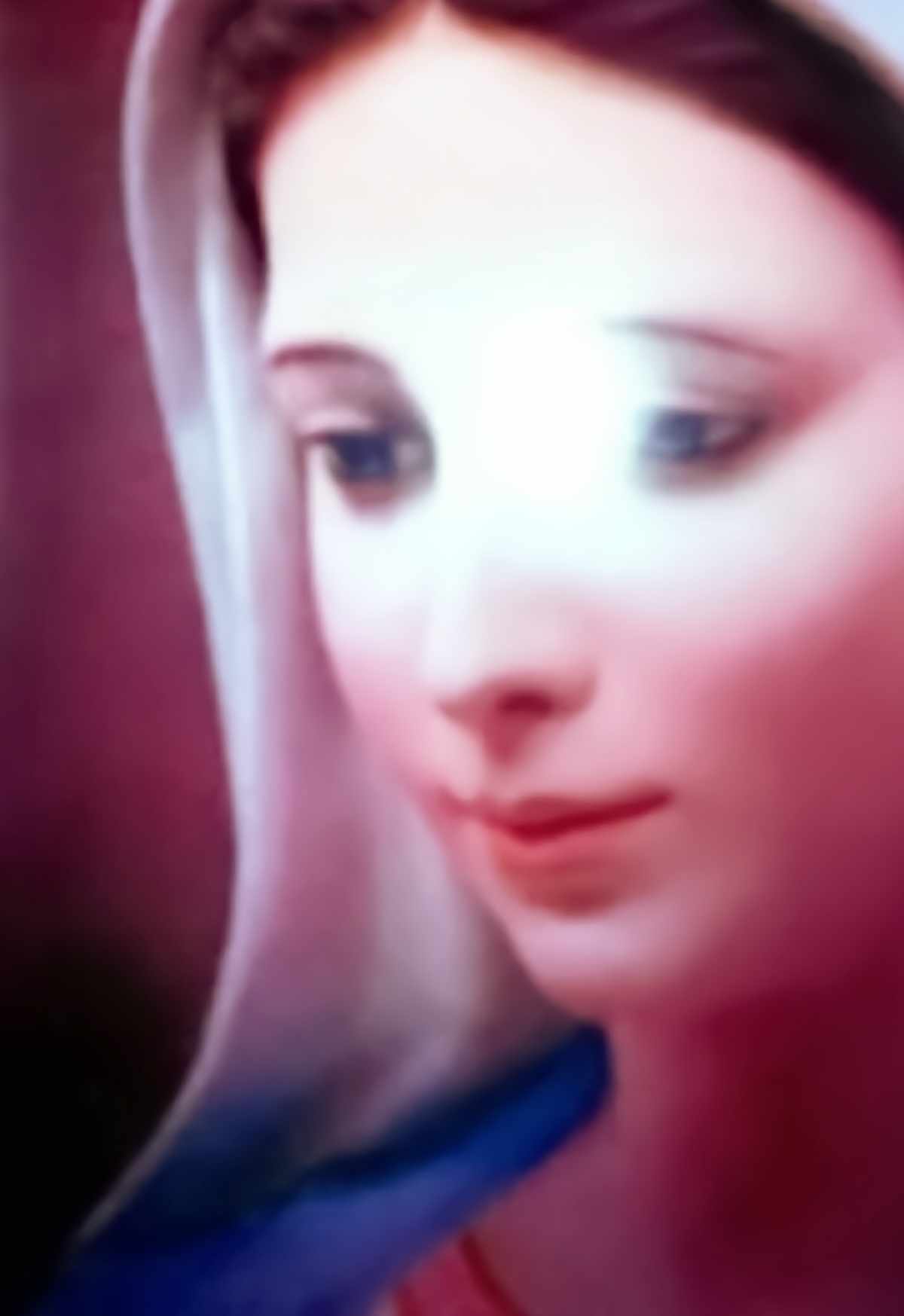 Every Sunday there is Cenacle of Our Lady in the Shrine at 10 am.
Information: +55 12 99701-2427
Address: Estrada Arlindo Alves Vieira, nº300 - Bairro Campo Grande - Jacareí-SP
Listen to the radio Messenger of Peace
Further reading...
The Apparation of Our Lady in Jacareí