Sunday, May 21, 2023
Not All Is Pain! From Trials Are Born the True Heroes of My Divine Son.
Message of the Most Holy Virgin Mary to Luz de María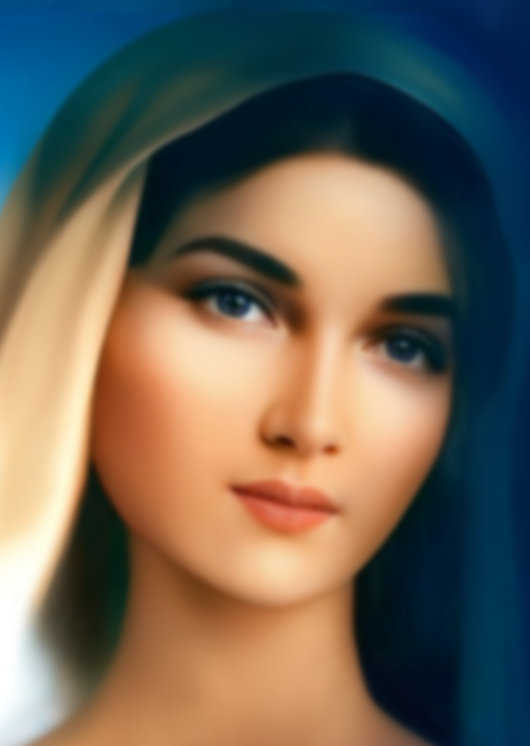 I BLESS EACH ONE IN PARTICULAR AND INVITE YOU TO BE MORE OF MY DIVINE SON, WORSHIPING HIM IN SPIRIT AND TRUTH.(1)
Pray and be testimonies of those prayers.
Beloved children, you need to deepen your relationship with My Divine Son. Without being a child of moments, you must become children who worship My Divine Son in every deed or act.
IN THE FACE OF TRULY ALARMING MOMENTS FOR THIS GENERATION, I INVITE YOU TO REDISCOVER YOURSELVES INWARDLY, RENEWING THAT UNION WITH THE PATERNAL HOUSE, CONSECRATING YOURSELVES TO THE HOLY SPIRIT AND BEING MEEK AND HUMBLE OF HEART.(2)
You hear of events happening in other continents or in other countries not so far from where you live and you think that nothing will happen to you?
From where so much security for the human creature to call himself free from sin?
Humanity purifies itself and the sun, the moon and the elements join in that purification, calling the human creature to rethink and seek Divine Mercy at every moment.
Humanity suffers strongly:
The water of the seas rises and penetrates the Earth.
The volcanoes awaken and the climate of the Earth varies more.
The human creature is the cause of great blunders that they cannot stop, bringing serious damage to humanity.
Children:
I KEEP YOU WITHIN MY IMMACULATE HEART, GUARDING YOU FROM EVIL. EACH ONE USES FREE WILL TO ACCEPT TO LIVE IN MY HEART OR NOT...
My Divine Son defends you from so much evil that is found prowling the earth....
My beloved St. Michael the Archangel and His Legions await the call of each one of you to help you so that you do not fall.
THESE ARE HARD TIMES FOR HUMANITY, MOMENTS OF CONFUSION (3) in which, if you remain steadfast, you will continue faithful to My Divine Son.
NOT ALL IS PAIN! : from trials are born the true heroes of My Divine Son.
As Mother of mankind I succor them, I protect them.
YOU WILL SEE ME ON HIGH AND KNOW THAT I AM YOUR MOTHER.
I bless you.
Mama Mary
AVE MARIA MOST PURE, CONCEIVED WITHOUT SIN
AVE MARIA MOST PURE, CONCEIVED WITHOUT SIN
AVE MARIA MOST PURE, CONCEIVED WITHOUT SIN
(1) In Spirit and truth, read...
(2) On humility and pride, read...
(3) On the great confusion, read...
COMMENTARY BY LUZ DE MARÍA
Brethren:
Let us prepare for the Solemnity of Pentecost by praying:
Veni Creator
Come, Creator Spirit,
visit the souls of Thy faithful
and fill with Thy divine grace
the hearts that Thou hast created.
Thou whom we call Paraclete,
gift of God Most High,
living fountain, fire,
charity and spiritual unction.
Thou pourest out upon us the seven gifts;
Thou finger from the right hand of the Father;
Thou, faithful promise of the Father;
who inspires our words.
Illumine our senses;
infuse Thy love into our hearts;
and, with Thy perpetual help,
strengthen the weakness of our body.
Drive the enemy from us,
and give us speedy peace,
be Thou our director and our guide,
that we may avoid all evil.
Through Thee let us know the Father
and also the Son;
and let us believe in Thee, his Spirit,
for ever and ever.
Glory be to God the Father,
and to the Son who is risen from the dead,
and to the Comforting Spirit,
for ever and ever. Amen.