Wednesday, February 23, 2022
A lot of change is coming this year!
- Message No. 1340 -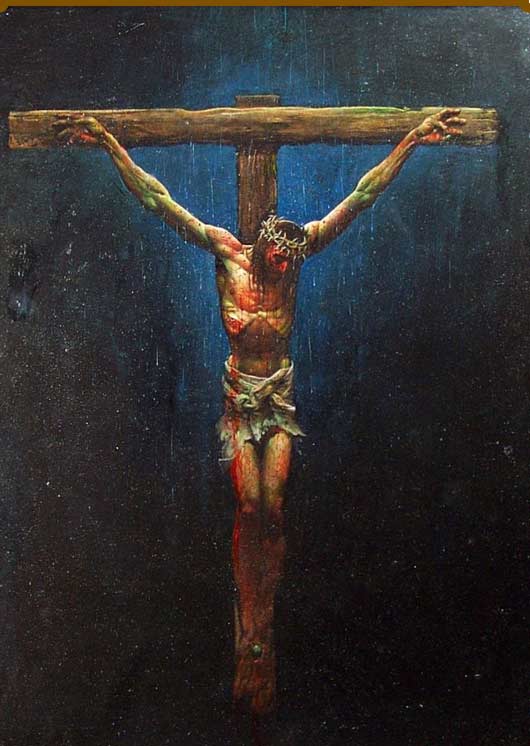 Jesus in agony: I suffer a lot, My child. HE looks desolate. Yes, My child. There is a great desolation in your world. Now go. Amen.
Jesus shows Himself to me tall in the altar room. HE looks changed. The eyes are alive, but somehow also empty/dead. Yes, My child. Like your world. It is empty and dead, and death will come upon you. You? Yes, those who do not follow Me. You must convert and repent. There is hardly any time left. So get ready. Amen.
Addressing Me and the faithful, HE says: so be and remain ready. Yes, My child. The time is very short. My warning will come. Believe firmly in it. Amen.
Your Jesus in the throes of death.
HE now shows Himself to me in transition. Yes, My child. I will rise again, and out of this resurrection My New Kingdom will blossom. My Holy Church will be renewed, and the 12 apostles will be among you. You will see them. They will guide you. They are keepers of My Holy Teachings, and according to My Holy Teachings and My and the Father's Holy Word you will live. In the New Kingdom? Yes, My child.
I am shown that the warning is near, and told by Our Lady that she must not give a date. Jesus confirms this and says: This year much change is coming, but you must remain strong and vigilant.
Oh, My child. I am suffering a lot. If you knew how great the suffering is already on your earth, your prayer would never end.
Pray the rosary now, because through the rosary of My Most Holy Mother Mary you will prevent much suffering. Pray it daily. Amen.
Thine and your Jesus of the Holy Cross. Amen.