Saturday, August 15, 2020
A way out of hopelessness!
- Message No. 1250 -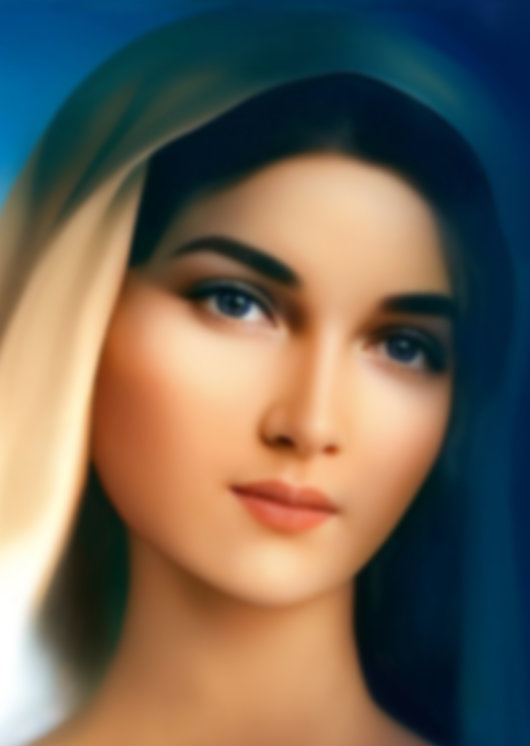 Much conversion, My beloved children, is yet to come. Little by little the/more people are waking up. But do not trust everyone who says he is one of you, because the devil wears many sheepskins, and inside those who join you it looks black, dark and empty. Empty because I, your Jesus, do not dwell in them.
My child. Germany is a blessed country because it is THE ONLY one (!) in the world where so many people who come from all levels of your society unite. They are standing up and being role models for the rest of this world so mendacious and influenced by the devil, and through them you will achieve great things.
So pray diligently for this movement, because if it continues to grow, this will be a way out of the hopelessness of your present time. You have good men and women in this movement, and even the devil will not be able to undo this. So support in prayer and join those you want to do positive things.
I, your Jesus, ask My children to wake up and confess: to Me, to their Jesus, and thus to set a sign in today's world, which is thoroughly permeated by the devil.
Only in prayer and peace can you set your signs. Only in prayer and peace and love for creation can you change in My name.
Ask the Father, because HE will help you! Before everything seems lost, HE intervenes, but you MUST remain in prayer, in trust in Me and in hope. Whoever loses hope loses Me, his Jesus, because he has lost faith.
So pray, remain faithful and devoted to Me, your Jesus, and wake up! Move! This is how you move the world!
Bear witness, My children, bear witness to Me, to your Jesus, so many more will find Me and turn to Me, to their Jesus.
All those who still repent before the last seal is broken (opened) will find entrance into My Kingdom. This I promise you today. But those who are not with Me until the last seal is opened will have little chance of hope and salvation. It will become more and more difficult for the children who are NOT WITH ME! This means: The one who repents now will have it easier. The one who does not repent will be lost.
Your Jesus.
Savior and Redeemer of the world and yours. With God the Father at My side and My Most Holy Mother in Heaven. Amen.