Thursday, June 16, 2022
Apparition and Message of Our Lady - Anticipated Feast of the 41st Anniversary of the Medjugorje Apparitions
Come to Me, and I Will Give Your Hearts True Love, True Peace, and Your Souls Will Be Relieved and Consoled by Me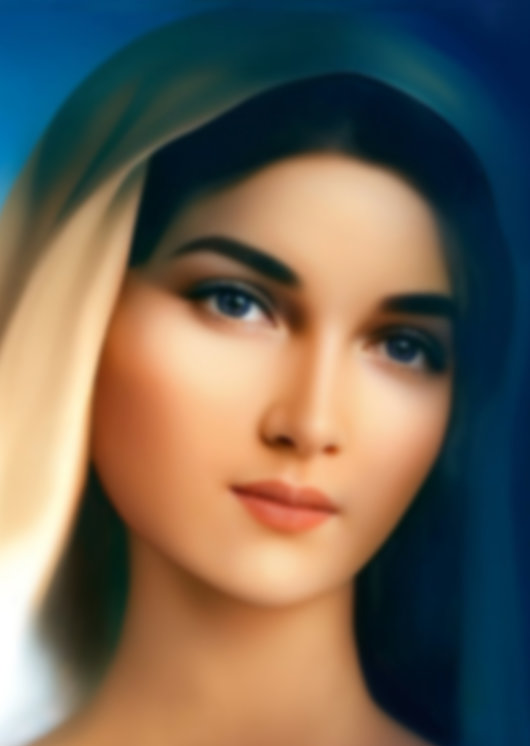 JACAREÍ, JUNE 16, 2022
ANTICIPATED FEAST 41ST ANNIVERSARY OF MEDJUGORJE APPARITIONS
MESSAGE OF OUR LADY QUEEN AND MESSENGER OF PEACE
AT THE APPARITIONS OF JACAREÍ SP BRAZIL
TO THE SEER MARCOS TADEU
(Blessed Mary): "Dear children, today, I come from Heaven again to tell you: I am the Queen of Peace!
I come from Heaven with the mission to give peace to all hearts! The peace that the world does not and cannot give. The peace that only God can give, because He is the King of Peace. The peace that only I have and can give because I am the Queen of Peace.
All those who are weary and downcast, come, come to Me and I will give you relief and comfort and your souls will rest in Me and you will have peace and rest.
Come to Me, all you who are weary and downcast, weary of this world dominated by evil and sin, and who see more and more everywhere only hatred, discord, selfishness, evil, wars, violence, falsehood.
Come to Me, and I will give your hearts true love, true peace, and your souls will be relieved and consoled by Me.
Come to Me all of you who are tired and weary, tired of fighting against Satan, against your own evil inclinations, against the temptations of the world, of the flesh, of your own self. And I will give your souls a new vigor, I will transmit to you the very strength of My Flame of Love, and with this strength you, My children, will safely walk day after day forward along the road of holiness and salvation.
Come to Me all of you who are tired, tired of so many false ideologies that are preached everywhere today, causing the darkness of apostasy, of indifference, of coldness, of the loss of the true faith to dominate everything.
Come to Me and I will give you oh souls weary of so much apostasy. I will give you the grace to feel, to find in Me the true faith, the true love for God, the true flame of love for God. And the truth with which your souls will be filled with the light of the Holy Spirit, and then you will know the truth and the truth will set you free.
It will set them free from all error, it will set them free from all sin, it will set them free from all evil.
Come to Me, all you who are weary and downcast. Tired and discouraged of living every day in a cold, icy world, without love, without charity, without kindness. A world that denies more and more the truth and betrays it.
Come to Me and I will give your souls a taste of true peace, of true goodness, of true love and charity. And then, your souls will feel the true happiness that they can only find in God, the only source of all good for man.
Come to Me all of you who are tired and downcast, and who suffer so much in this world because of sin.
Come to Me and I will give your souls rest, I will give your souls peace and relief. I will teach you how to please God, I will teach you how to obtain from God the grace of true peace, how to keep it, and how never to lose it despite trials and suffering.
I will teach you how to feel, obtain, keep, preserve, and radiate true peace to this world that has no peace. Then, you will become the powerful instruments that I will use to give all My children My peace at last.
Come to Me, and I will not reject you. Come to Me as you are, as you are, and I will welcome you, and hold you in My arms as I did My little son Marcos in the second apparition and so many times before.
I will let you feel My Flame of Love, the love beats of My heart, I will transmit to you all My flame of love. And then, you will be filled with this flame, and with this flame you will make the whole world a world of love, a Heaven of love, a Paradise of love.
Come to Me as you are, don't wait to be perfect to come to Me. Leave it to Me to make you perfect and holy. Just pray, pray, pray! Obey My messages, let yourself be carried by Me gently in My arms, as My son Jesus did. And I will lead you day after day more and more along the path of perfect imitation of My son Jesus, until you become like Him.
I came in Medjugorje to call the whole world to this peace! I called all My children, all those who were tired and downcast to come to Me. And they came by the millions from all over the world and there in that oasis of peace, in that little Heaven of peace I filled their hearts with peace.
I came here as Queen and Messenger of Peace, to give you My children this same peace. Therefore, come to Me all who are weary and downcast and I will relieve you, I will fill you with My peace, I will give you to drink so much of My peace that you yourselves will overflow this peace to the world and become like Me sources of peace.
This peace I offer to all those who are tired of walking in the desert of this world and thirstily seek peace without ever finding it.
Here in Me you will find this peace, you will have this true peace, you will be filled with it, and you will never, ever thirst for peace again.
Come to Me through the Rosary.
Come to Me through the meditation of My messages.
Come to Me through prayer with your heart.
Come to Me through the prayer of intimacy, and then, I will give you so much, so much peace that you will exclaim: Oh, never have so many graces been seen since the Word first came into the world.
Yes, My flame of love will act powerfully in you and in the nations, it will illuminate the souls, the intelligences and the hearts of My children guiding them along the path of truth, goodness and love. And they will truly find in Me: their Mother, their Co-redemptrix, Mediatrix and Advocate. And then, I will give peace to them, I will give peace to the whole world.
Come My children, delay no longer, come to My Heart, and I will give you all My sweet peace right now.
Convert yourselves without delay, only through conversion can I give you true peace. How many are those who continue to pierce My heart with blasphemies, with sins, with sacrileges, with contempt for the love of My son and My love.
These swords make My heart and the heart of My son bleed every day, and there is hardly anyone to take away these swords with acts of love, with acts of reparation, with acts of reparation, with prayers of fervent love.
My children, rise up to take away those swords of pain by working for Me, by working for My son Jesus, by working to give Me souls, to give souls to our hearts.
The world is getting worse every day and is already about to cross the barrier of all that is bearable for the Lord. If that happens fire will fall from Heaven as I announced in Japan, in Akita, to My daughter Agnes.
And that happens, most of humanity will be completely destroyed. I do not want the suffering and death of My children, but I want them to be converted and live for eternal life.
That is why I have come here to offer you all My help, My motherly support, My protection, My guidance, and also My peace. With which alone will you be able to find God, be able to unite with God and live a true life with Him.
In a troubled heart, in a heart without peace, God cannot enter, union with God is not possible. Therefore, little children, come to Me and I will remove all the perturbation from your hearts.
Come to Me by prayer, come to Me by meditation, come to Me by prayer of intimacy with Me. I will take away all the perturbation from your hearts, and then, God will approach your hearts, enter them, and finally give you the peace, the happiness you want so much.
Announce to all My children that I am here with My hands open to offer peace to all My children, and to whomsoever will I give My peace.
Yes, this place should indeed be called: 'The peace of Mary'. My new Marienfried of Brazil. Come My children, come here, come to My peace and I will give you My peace.
My little son Marcos, you offered Me the merits of all the films of My Apparitions in Medjugorje that you made. Also, you offered Me the merits of all the meditated Rosaries from number 1 to 50, and also the Rosaries in honor of My Immaculate Conception.
You offered it for your father Carlos Thaddeus, for the pilgrims who are here, and in a very special way for My little son André.
Well, I now give your father 5,890,000 (five million, eight hundred and ninety thousand) blessings. To those of you who are here I now give 6483 blessings. And to My son André for whom you also particularly offered I now give 7000 special blessings, which you will receive again on July 25 and October 25 of this year.
Thus I satisfy the desire of your charitable and loving heart, which never tires of thinking of your neighbor, of looking at your neighbor with love, and of helping your neighbor with the gold coins of your merits, which you would have every right to keep just for yourself.
But, moved, inflamed by My flame of love and by your natural goodness, you never tire of favoring others and enriching others with your merits.
Rejoice, My child, because in this way you overcome the ingratitude of so many souls with the power of your love. Yes, how many ungrateful souls, My son, who do not value any of the graces that I give here. How many ungrateful souls who don't even value all the superhuman effort you made to make all these Rosaries, all these movies to help them, to save their souls.
But even so, your love speaks louder, and your love, your kindness overcomes ingratitude, overcomes the evil of the world. And one day this flame of your love, united to Mine, will shine brightly. Our flames of love, joined together, will shine with great brilliance.
And then, they will blind and neutralize Satan and the demons who will finally fall to the ground, petrified and crushed, and his whole kingdom will become a heap of dust and ruins.
Then My Immaculate Heart will triumph and the world will become My kingdom, the Kingdom of Mary, My great and universal Marienfried Peace!
I bless you, I bless everyone who came today on My day. And I say: To everyone who comes here every year on this very day of My feast and on the Feast of My son Jesus I will give 80 special graces, 80 blessings. And you will also be able to choose the souls of 4 of your relatives who are in Purgatory, to be liberated.
To all I bless with love now: from Medjugorje, from Lourdes and from Jacareí."
MESSAGE FROM OUR LADY AFTER TOUCHING THE RELIGIOUS OBJECTS
(Blessed Mary): "As I have already said, wherever one of these medals arrives there I will be alive with My daughter Rosa of Viterbo and Rosa of Lima, carrying all the graces of the Lord.
I bless you My ray of light, hope and joy of My heart. My son Marcos, how much consolation, how many swords of pain you have taken from My Heart by making this film of Medjugorje and all the times you have spread it for My children to know.
Just today you have taken 73 swords out of My Heart.
Rejoice My consoling angel, because for all this you too will be rewarded and blessed by My son Jesus.
And because of you, because of your love for Me, because of all you have done for Me, today: Brazil, Portugal, Canada, Senegal, Italy and Switzerland receive a great and abundant blessing from the Heart of My son Jesus and from My Immaculate Heart.
And the chastisement that I warned a few months ago would come, because of you, because of your merits, the two chastisements have been cancelled and the Lord has given way to His Mercy and His Grace for the whole Earth.
I bless you and everyone again to be happy and I leave My peace."
"I am the Queen and Messenger of Peace! I have come from Heaven to bring peace to you!"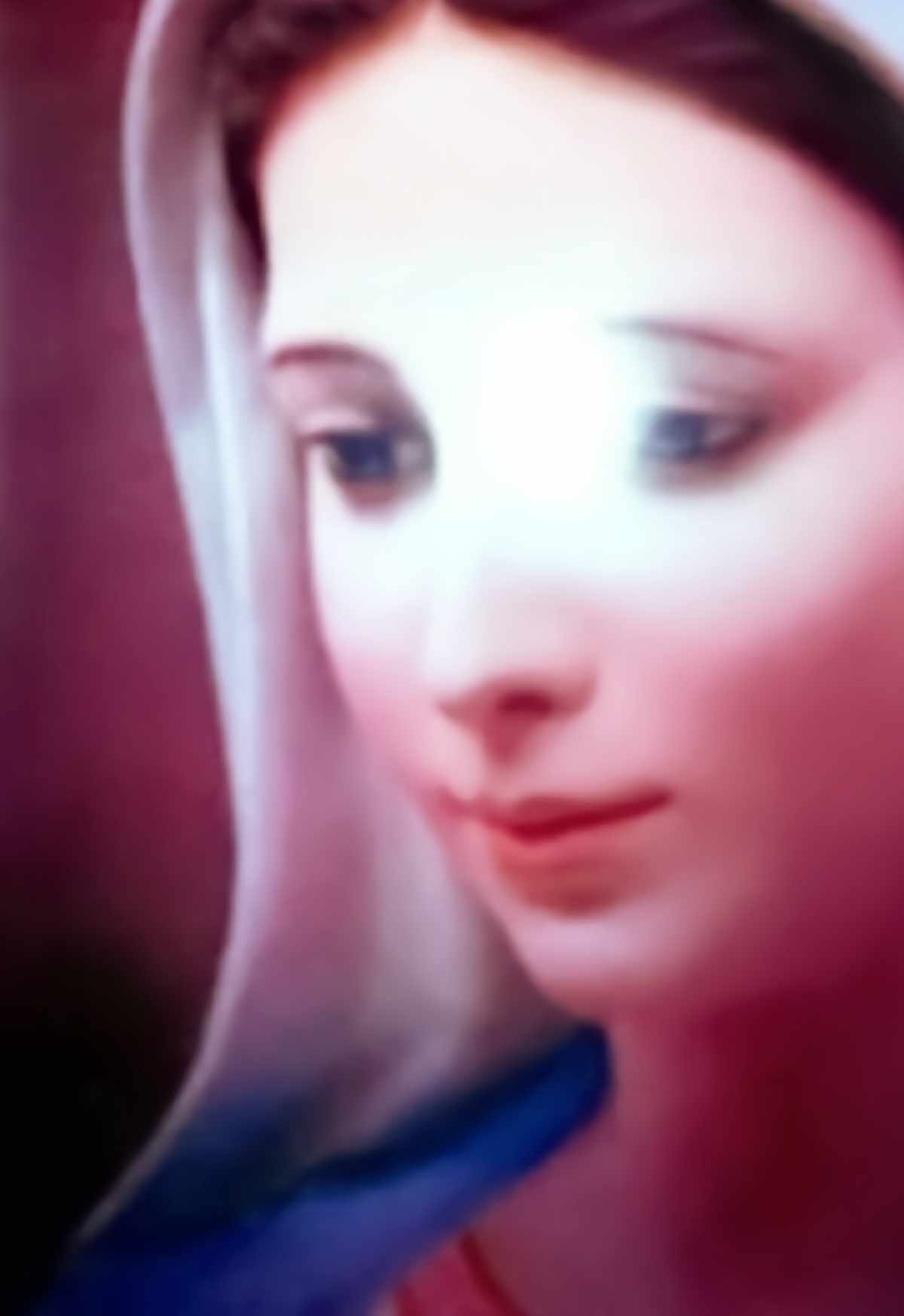 Every Sunday there is Cenacle of Our Lady in the Shrine at 10 am.
Information: +55 12 99701-2427
Address: Estrada Arlindo Alves Vieira, nº300 - Bairro Campo Grande - Jacareí-SP
Listen to the radio Messenger of Peace
Further reading...
The Apparation of Our Lady at Jacareí
The Apparation of Our Lady at Medjugorje
The Flame of Love of the Immaculate Heart of Mary