Wednesday, May 4, 1994
Message from Our Lady Queen of Peace to Edson Glauber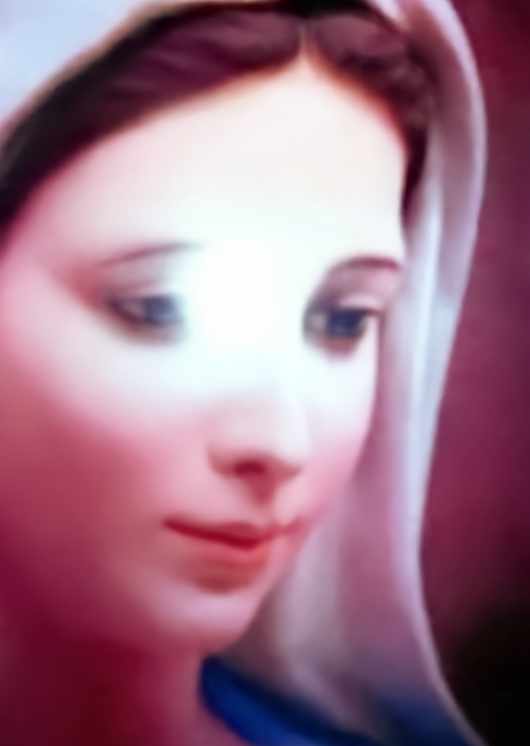 On this day, at 04:00, Our Lady appeared to my mother again while she was praying. On this dawn, my mother first saw the devil who wanted to frighten her, to prevent her from praying. She then said in all faith:
Blood of Christ drive Satan away from me and my whole family!
The desperate and distressed demon quickly left screaming. When my mother finished the glorious rosary, the same young woman dressed in white appeared to her, accompanied by a very tall and strong man: it was Jesus Christ. The two of them had my brother Quirino with them. All three were dressed in white and Quirino was between Jesus and Our Lady, who were holding his hands. My mother felt an immense joy when she saw him for the second time with Jesus and Mary. Jesus then spoke to her for the first time in such a beautiful voice:
He is with us. He is the one who wanted to be an Angel and Saint of mine!
My mother then realized that my brother had wings on his back, and, Jesus said to her,
(*) He is an Angel and Saint of the Lord and an Angel and Saint of your family!
(*) My mother remembered what my brother Quirino used to say to her when he was still alive: Mama I did not come to suffer, neither to be a sinner nor to die old, because I am going to be an Angel and Saint of the Lord. My mother had said to him, Do you want to be an Angel and Saint of the Lord? My brother answered him, I do and I will be! My mother said to him, Then you will be! - But she never expected that he would die so young.