Wednesday, June 9, 2021
Also you will recognize that everything was only lie and deception!
- Message No. 1309 -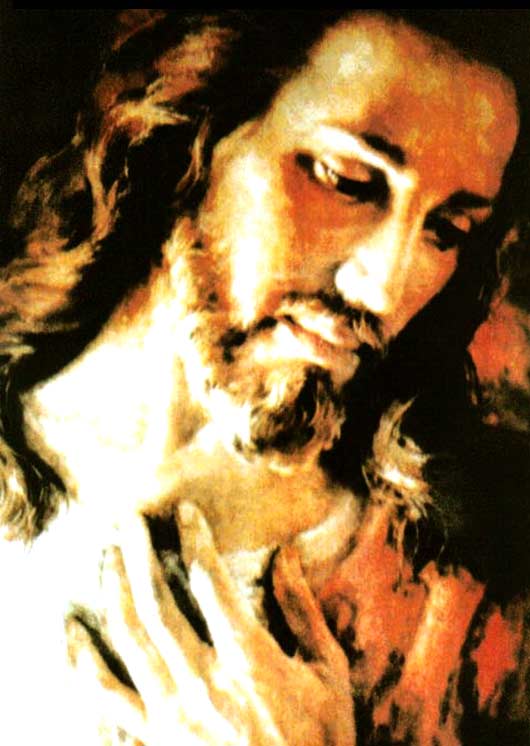 My child. My dear child. Bad times are coming to you, but do not grieve and do not despair, for I, your Jesus, will be with you, and My and your Father, God Most High, will not wait much longer. His wrath will break loose, for the abominations that are now to come are abhorrent to HIM, the Most High.
'That is the last straw, beloved children that you are, and the Lord will not withhold His swift hand long. It is for the sake of His faithful and true children alone -and I repeat ALONE(!)- that His hand will not be swift. When the time comes, beloved children that you are, good to him who is with Jesus, for floods of fire will arise from the opened and quaking earth, volcanoes will break loose, gorges of fire and lava-like rock will sweep away those who have not confessed the Lord Jesus Christ, and those who think that the devil will give them power and recognition, let it be said to you: You will suffer, suffer, suffer, and torment and distress and anguish will be your eternity, for the devil has lied to you and nothing of what he promises will be. His kingdom of hell is what it is: hell, which you were prepared to deny, and now see where your insanity leads you, has led you! You, too, will recognize that it was all lies and deception, and woe to him who does not recognize the Lord's warning as such, for the same fate will befall him, and he will perish in floods of fire and spend his eternity in the hell of the beast. But you who faithfully and devotedly follow the Lord Jesus Christ, let it be said to you: His kingdom is near, and good to him who was faithful and devoted to Jesus, for his eternity will be peaceful, full of joy and happiness. He will be filled and live, for the Lord has lifted him up, and his soul will behold the glory of the Lord forever.
So prepare yourselves for the warning, and experience it as an act of the Lord's mercy and love.
Your angel of the Lord on behalf of Jesus and God the Father, that you may be ready and persevere.'
An angel of the Lord spoke to you, sent by the Father Almighty. So persevere, beloved children that you are, for I, your Jesus, stand ready, and be assured that when all seems hopeless, the Father intervenes.
Your Jesus, Son of the Father Almighty, Savior of all God's children and Redeemer of the world. Amen.