Sunday, July 4, 2021
6th Sunday after Pentecost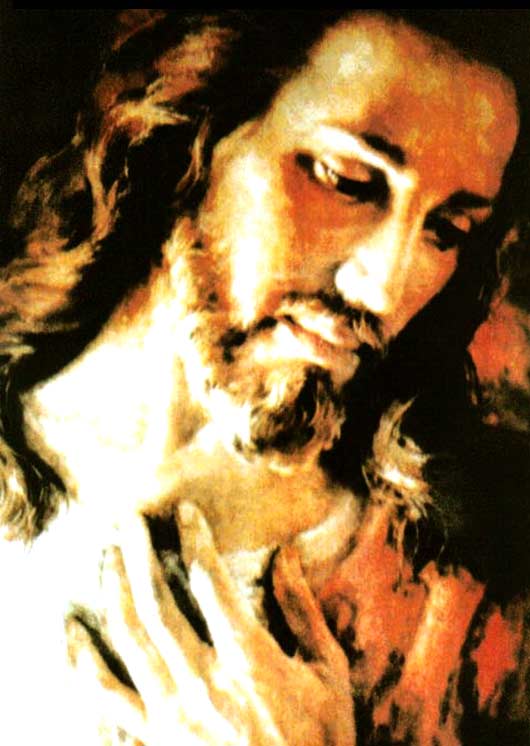 Hello, my adorable Jesus ever present in the Most Blessed Sacrament of the Altar. Thank You for Holy Mass and Communion. Lord, thank You for the blessings You give to us even though we are undeserving. Thank You for family, for health, for love, our faith, our churches, and the many liberties we have to worship You, to follow You and to love You. Lord, I pray for conversion of hearts on this anniversary of our independence from British rule and tyranny. Help us to remember that our nation cannot stand unless we build our houses on You, our Rock. Give all Christians the graces needed for heroic virtue, heroic love and charity. Help us to live for You, Lord God and to serve and love our neighbor. May the love You have for Your children be demonstrated by us to others in order that Your Gospel will spread throughout this land. Help us to love You so much that we live for You and make us willing to die for You if needed. I pray for all nations that do not observe God given human rights. Convert the hearts of those in government, Lord as they grasp at power, prestige and wealth. Create clean hearts, Jesus and pour out graces for conversion so that this nation will once again be able to proclaim we are one nation under God, indivisible with liberty and justice for all. I know there is a lack of love for You and therefore every truth that is 'self-evident' is not so evident to people who have strayed from You and Your holy, perfect Will. Save us, Savior of the world so that we will once again be a beacon of hope for others. May others see You when they look at or think of our nation. May we become a Godly nation of loving Catholic Christians, Lord.
Jesus, have You anything to say to me?
"Yes, My child. You sensed the gravity of the state of souls in your country during Holy Mass today. The blood of the unborn cries out to Heaven for justice. This nation will never be what it once was until the sin of abortion is wiped out of your country and My people repent of this horrible sin of murder. My people you must also repent of your laws stating it is legal to marry someone who is not allowed to marry based on My law. Marriage is only between one man and one woman. It is not marriage otherwise. It is something else but not marriage. Marriage is sacred. It is a Sacrament. When two people decide to live together in an unholy union, it is not proper to call that marriage, for it is not marriage. My children, look at the multitude of sin that has ravaged your land. It all began with the degrading of human life. It began with contraception, followed by abortion, followed by euthanasia, all manner of violent crimes, drug and alcohol addictions, mental illness, falling away from the Faith and secular humanism. Secular humanism is the precursor to communism and tyranny. This, My children is all connected to your devaluing of human life, which is sacred and is to be respected. I am the author of life. Man is trying to usurp Me. This cannot be allowed to continue on the current course. If you do not repent and turn from your wicked ways, there will be a reckoning, My children. The Lord God will not allow this world wide evil to continue much longer. It would be much better for mankind to repent and convert to the way of God and return to a life of purity and goodness. Walk in the path of God, My children and things will go well for you. Otherwise, continuing on this evil path of violence and destruction of human life will lead souls to the abyss of hell."
"My children of America, I have richly blessed your land and peoples, but in your disobedience and rebellion you have repaid My benevolence with lewd behavior, sinful living, pride, arrogance and all manner of sins. Out of My love for you and because of the mercy I have for My little ones, this sinful living will stop. Either you do this (change) or I will step in with chastisements so numerous the plagues of the Egyptians will seem mild in comparison. When the human race is challenged to the point of near destruction and annihilation, I must intervene for the victory does not belong to the adversary of mankind, but to Me. However, even though I will send chastisements, this too is out of My great love and mercy, for many souls will convert during and after the chastisements and trials. Would that they would all do so now, for love of Me. If not for love of God, they will for fear of the Lord. I prefer love but at this time conversions prompted by fear and reverence for the Lord are better than not converting. My children, remember that not all will have time to convert and this means many are in danger of losing eternity in My Father's Kingdom. I urge you not to wait until the last 'moment' for this moment may not come for you and you may die choosing to live apart from Me and in rebellion to My most holy, loving Will."
"My child, spread devotion to My Divine Mercy. Many, many more people are needed to pray the Divine Mercy Chaplet for God's mercy on your nation, for your families, friends and all people. Plead for God's mercy. Plead for repentance and conversion. Be holy and purify your lives by prayer, sacrifice and frequenting the Holy Sacrifice of the Mass. Eliminate all that does not glorify the Lord. Remember, you are children of the Living God, the King of Kings and Lord of Lords. Remember your birthright. Remember you are destined for My Kingdom. Do not turn your backs on your heritage or your inheritance which will be love and beauty, peace and joy, understanding and wisdom. All will be given to you when you join Me, your brothers and sisters and all the holy angels and saints who have gone before you. Return to Me. Return to the Father, Son and Holy Spirit. Return to the Faith of your fathers in the Faith, the One Holy Apostolic Church."
Thank You, Lord. Praise Your holy name. May all return to You, Lord. Pour out Your Holy Spirit and renew the face of the earth just as You did on Pentecost in the early Church. Open blind eyes and hard hearts so all may receive the graces that flow from You and Your holy wounds, through Our Lady's hands. Help us, Jesus. Come to our assistance, for even when we want to do good, we do evil. When we decide for love, we fail soon after in charity. We are poor and lacking many spiritual gifts, but save us through the precious blood You shed for us on Calvary. Save us, Savior of the World for by Your cross and resurrection, You have set us free. You are the Savior, the Redeemer, the Triune God. Have mercy on us and save our souls, Lord.
"My child, My child, pray, pray, pray. This people, this generation (the many generations living in this time) are a proud and stiff-necked people. Only through many prayers, penance, masses offered for conversion of sinners and much fasting, will you see this tide of sin turn. A prayer and fasting revival is needed for this nation or all will continue to degrade. Many lives will be lost, due to the following of power and corruption. Countless souls will be lost due to seeking after all that vanishes versus love that lives on. Children, I tell you this for your own good. Holy people who love the Lord can see. People who are proud, who have fear in their hearts and focus on the material grow more and more blind and lose the gift of discernment. Stop following the crowd, led by the elite, the 'powerful', the false 'saviors' who do not care what happens to your souls but in fact want to take your physical lives before you have repented and begin following your Lord God who is all love. When you follow Me, you will be able to see. You will be able to discern good from evil. Now, you do not see that the evil one wants to poison you with drugs and false science that will change your bodies, so they can no longer fight infection but will instead become a bioweapon attacking your own body. Yes, My children your own body will be weaponized against you. Do not continue following the deceptive lies of evil men. Follow Me, My children. Did I not tell you I would save your lives and lead you on the path to everlasting life? What does it profit a man if he lives longer, worships his health and fears contracting illness if you lose the Kingdom of Heaven? By cooperating with the plans of evil men, you become accomplices. Do you not realize the little babies who were ruthlessly tortured for this gene altering poison that will only harm you? The blood of the innocent cry out to God for justice. Repent, My poor lost children who have such weak shepherds that you no longer know truth from lies and evil from good. Repent for I am the Good Shepherd. If you return to me by opening your heart and asking for forgiveness, I will rescue you from all evil. I am the Savior, the Redeemer and I will not abandon you. But, you must not abandon Me for when you willingly wander away from the sheepfold, you no longer hear My voice as I call out to save you. My children, there is nothing more I can do for you if you refuse to return, My prodigal ones. Then, the only recourse is to bend the will of those who may finally awaken from slumber and slothfulness by sending and allowing chastisements to visit you in this land of plentiful sin, greed, pride, licentiousness, disobedience, devoid of virtue and love. Some of you will convert then and only then. You see My poor, faithless children, even God's justice is merciful for God's wrath will change some hearts. I urge you not to wait much longer, for hardened hearts will often not yield to My justice, either. So, again I call you to conversion of heart. Come now, before it is too late."
"My child, My child I invite you to prayer. Pray for your brothers and sisters in the world who do not love, do not believe, and have no regard for the Lord. Pray and offer acts of penance and reparation. My child, I know this has been difficult for your tender heart, but you were already aware of My urgent call when I imprinted the image of destruction on your heart today. May this move more of My children to pray the Holy Rosary and Divine Mercy Chaplet. Those leading this nation are calling down the wrath of God by their evil, their sacrilege, their blasphemy, their support of murder and their deceptive scheming to unite with other evil men who want to destroy your homeland. This tyranny must be ended through the love, faith, prayer and holiness of My children. The majority of people want what is righteous and good. They want a nation of believers who respect and follow God's Commandments. But, by remaining silent and fearful, evil continues to rage out of control. Pray, pray, pray for souls, My children. Pray for your enemies and those who persecute you and who blaspheme the Holy Triune God. Love your enemies. Pray for their conversion. Live the Gospel, My children regardless of what comes and what occurs. Be true to Me. I will not abandon you. I will never leave you. Be peace, be mercy, be love and be joy. Be generous with others. Imitate Me, My little sheep. I bless you in the name of My Father, in My name and in the name of My Holy Spirit. Go now in peace. Remain in My love. Remain in Me."
Amen, Lord Jesus. Amen!