Tuesday, September 15, 2020
Their infidelity will bring them down!
- Message No. 1260 -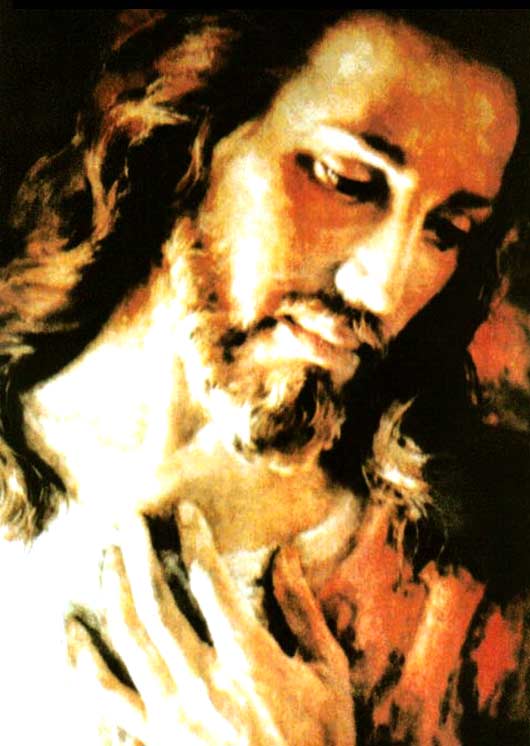 'My suffering is great in the present time of infidelity. Tell it to the children. Amen.
And tell them that I love them very much, but their unfaithfulness will bring them down unless they repent and take the honest and only true way to Me, to their Jesus.
To those who have not yet found Me, I say: It is not too late for you! Convert and find to Me, to your Jesus, because only I Am the way to the Kingdom of Heaven! Only I, your Jesus, can lead you home. Only I, your Jesus, can bring you to the Father.
So convert, because only I, I alone Am the way that gives you salvation and lets you attain the glory of the Father. Only I, My children, your Jesus. Amen.
So convert now, because the time that remains to you is short, and as soon as My mercy must give way to justice, you will have no chance of conversion!
Listen to My Word, for it is holy, and find your way to Me, to your Jesus. Amen.
And to all the unfaithful, let it be said to you: you will be lost if you do not repent and find your way back to the right path!
Whoever turns away from Me, it will hit him twice as hard, because: You knew Me and then pushed Me away! Your sufferings will be great, and you will not be allowed to hope for mercy, because on the day of decision I will not be able to do anything for you, if you do not repent and devote yourselves to Me, your Jesus, again completely, honestly and sincerely.
So listen to what I say to you, because it is your only chance: Repent and convert, so that evil will not take possession of you (your soul) and you will be lost for eternity. Amen.
Your Jesus of the Holy Cross. Amen.'