Thursday, January 24, 2019
My miracles I make happen to them,
- Message No. 1206 -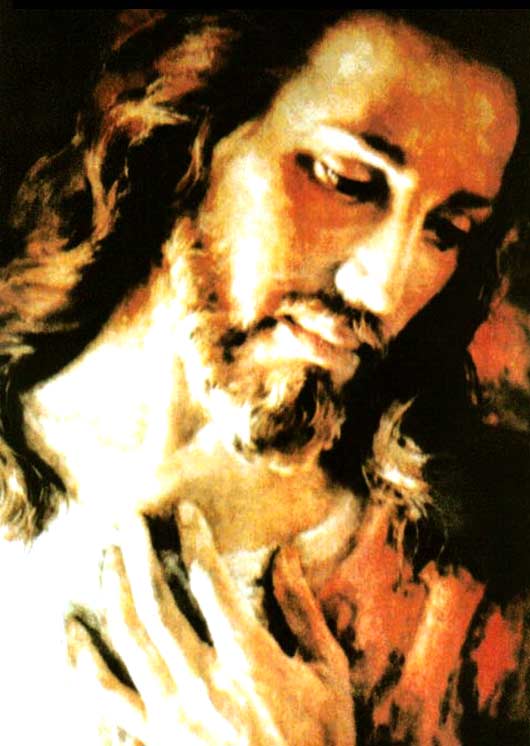 who give Me the place for it!
My child. These are already hard times in your world, but they will get worse. Therefore, pray, pray, pray.
It is so important that ALL Our children pray and always ask for spiritual clarity. To him who asks, it will be given, so pray to the Holy Spirit for spiritual clarity, for understanding and comprehension, for guidance and for preservation from confusion and aberration.
My children. My so beloved children. If you realized how much intrigue is already in your world, how the devil's net is tightening WORLDWIDE(!), and what his plans are to IMPLEMENT HIS TEUFLIC OBJECTIVES, you would pray, pray, pray and finally understand HOW IMPORTANT PRAYER IS!
I, your Jesus, therefore call you: Unite in prayer, beloved children that you are, by keeping the times that We have made known to you in these messages, with the prayers that go with them, as well as praying the prayers from these messages.
Pray in intimacy and love, in faith and hope, because a prayer said in intimacy and love weighs more than one that is 'said in vain'.
Pray in My intentions and the intentions of My Most Holy Mother. Whoever prays in My intentions, his prayer will be powerful and mighty.
Pray also for yourselves, My children, and for your loved ones. DO NOT FORGET YOURSELVES!
But never pray selfishly, My children, but always in accordance with the will of God the Father. My miracles I let happen to those WHO GIVE ME THE PLACE TO DO THEM! A 'self-determining' soul cannot experience My miracles!
My children. Always pray for the end to be shortened and lessened, for the more you ask the Father, the milder the end will be.
So follow My call and pray, My children. Always in My intentions, and what We have asked of you in these messages.
In deep love,
Your Jesus, Who I Am, with Mary, Queen of Heaven, your Mother in Heaven and Mother of all God's children. Amen.