Monday, January 17, 2022
Message from Our Lady Queen and Messenger of Peace communicated to the seer Marcos Tadeu Teixeira
Persevere in hope! Persevere in prayer!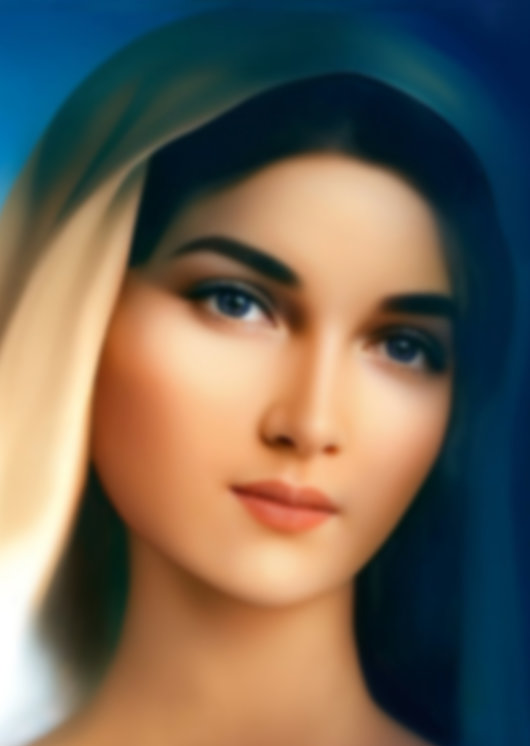 My children, I am the Mother of Hope!
Today, as you celebrate the anniversary of my Apparition at Pontmain, I come again to tell you: Persevere in hope, persevere in prayer, for my Son Jesus allows himself to be touched, to be moved by persevering prayer.
Persevering prayer touches the heart of my Son and obtains from Him the greatest treasures of grace. Therefore, persevere in trustful prayer, so that truly the plan of my Son Jesus and the plan of my Heart may be realized, not only in your lives, but also in the whole world.
I appeared in Pontmain telling my children to persevere in prayer and that God would hear them soon, and the threat of war was over in a few days.
Now, when you are living a new and worse war, this time against the evil forces that have united to make the holy Catholic Faith and the name of God disappear from the face of the earth, setting up Satan's kingdom of perdition, I tell you again: persevere in prayer, because in the end God will hear you, my Son will be moved by the prayers, tears and sufferings of the righteous. And He will come, and with a single gesture of His arm, He will wipe all evil and those who practice it off the face of the earth, and then He will set up His kingdom of love, holiness, and peace throughout the world.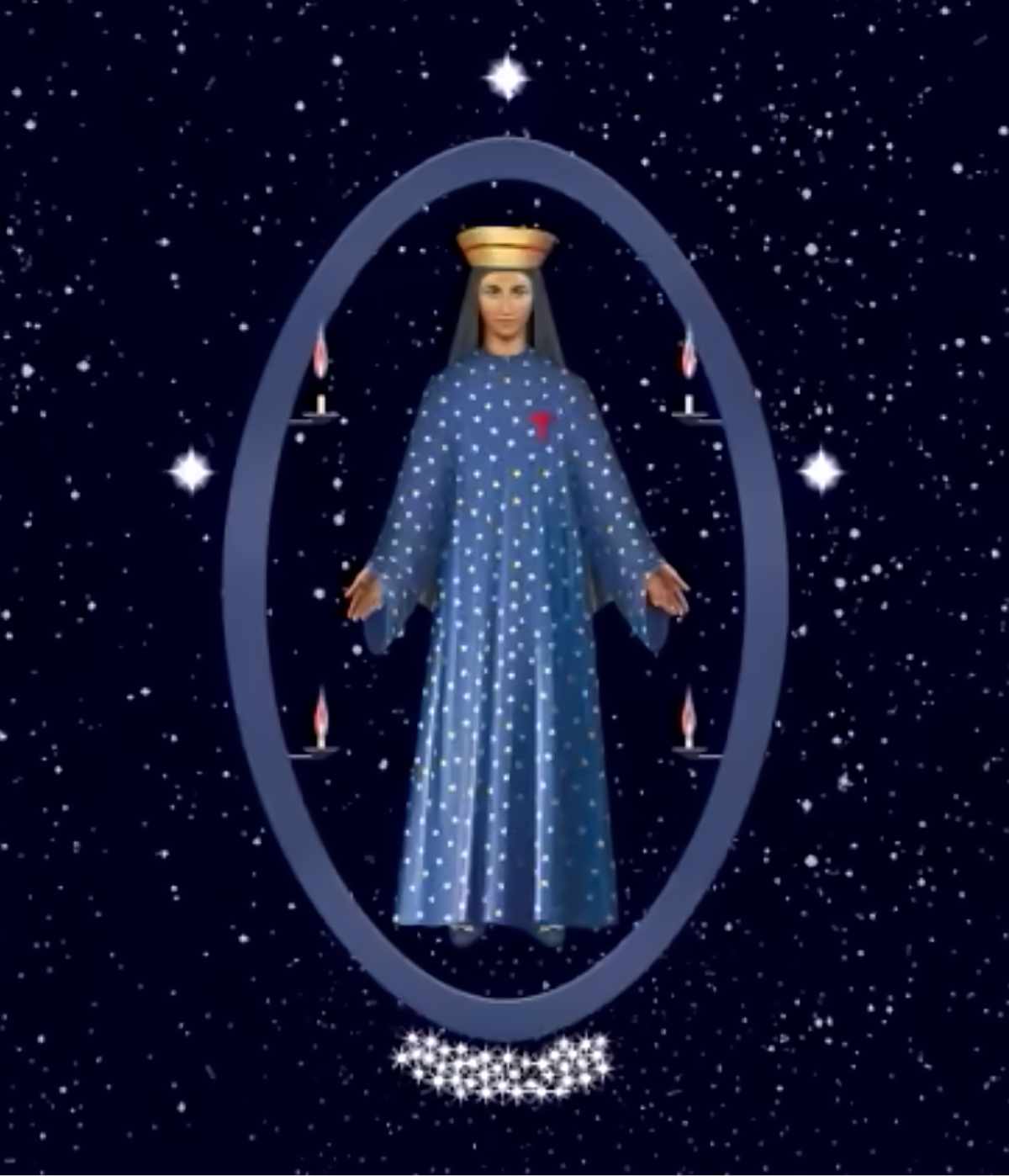 In Pontmain Our Lady appeared silently and at night
My little son Marcos, you are suffering the heavy sufferings to convert sinners and to atone for the sins they have committed against God. Yes, crushed by the cross you follow and now you must seek encouragement and support in the One I have given you as a father, so that truly in Him you can find the strength your humanity needs, not only to bear, to overcome all crosses, but also to find there the love you need, the care you need to heal the wounds your humanity receives from the blows Satan strikes against you.
Yes, I have prepared this for you and it is really in this father that you should look for the strength your humanity needs, the love and care your humanity needs to have healed all the wounds and sores that my enemy opens in your soul with each attack, each insidiousness, each blow that he strikes in your psychological, in your mind, in your spirit, and that are more and more ruining your health and vital force in my service, thus also shaking your physical part, your humanity.
So, seeking in Him strength, support and affection, you will be healed by me, you will be healed by my divine Son Jesus Christ, who through this means wants to minister to you the balm of his love and healing.
Continue praying the Rosary and all the Rosaries that I have given you, through them you will always have more of my strength and grace to go forward and overcome.
Keep praying the Rosary every day! Pray for 4 days in a row the meditated Rosary 116. Then you will understand what you have to do and what I want from all of you.
Spread my apparition in Pontmain! Give the film of my apparition in Pontmain, which is a wonderful work of art and of love of my little son Marcos for me, to five of my children who do not know it, so that they also know my message from Pontmain, and understand the value and the power of prayer that can change everything.
And pray, pray, pray! Because only prayer can save you in these times of great tribulation, from everything that my enemy has prepared for you.
Pray, pray, pray!
I bless you all with love: from Pontmain, from Lourdes and from Jacareí.
Peace, my beloved children! Peace, my son Marcos! Look to the Father I have given you, to the Guardian Angel I have given you, for love, support and care, and you will be healed."
"I am the Queen and Messenger of Peace! I have come from Heaven to bring peace to you!"
Every Sunday there is Cenacle of Our Lady in the Shrine at 10 am.
Information: +55 12 99701-2427
Address: Estrada Arlindo Alves Vieira, nº300 - Bairro Campo Grande - Jacareí-SP
Read more about the apparition of Our Lady in Pontmain
Film of the Apparition in Pontmain
Listen to the radio Messenger of Peace