Monday, June 21, 2021
Do not complain!
- Message No. 1311 -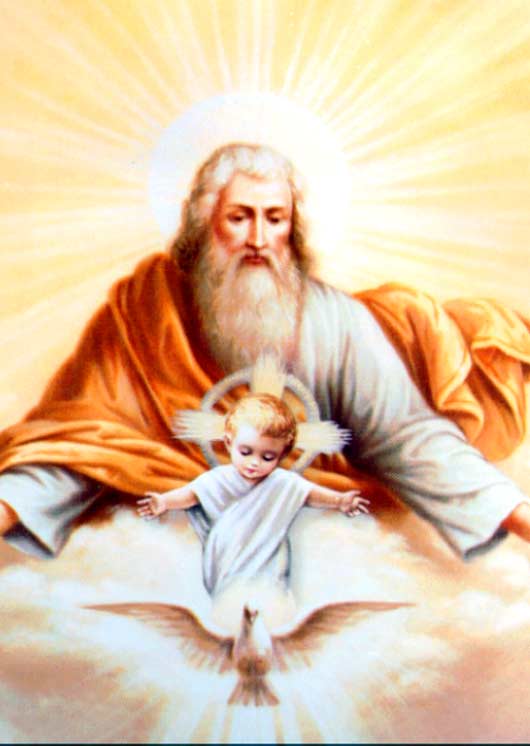 You must persevere now, beloved children that you are, because everything is beginning to come to pass, as it has been (foretold) to you by Me, your Father in Heaven who loves you so much, by Jesus, My Son who loves you so much and suffers (with you and for you), by His Most Holy Mother Mary, and by chosen saints and holy angels, all of whom have been commissioned by Me, by your Creator, to do so.
My child. My beloved children. Times are hard, and they are not getting any easier. You must persevere, and you must pray.
Sadly, We see how much you are suffering, but even sadder for Us to know that many more children will choose the wrong path because they do not believe in My Son, do not trust in Our Word, or are simply unwilling to persevere.
We told you that hard times are coming, and We told you that you must persevere.
The burden weighs heavily upon you, but you must bear this cross, in love and hope, for I, your Holy Father in Heaven, Creator of all being, will intervene, and that time is near.
Unfortunately, We cannot take from you this burden that you, so many of you, feel. You must accept it and offer it up, because Jesus carries it with you, and He will always be with you and show you the way, but for this you must keep away from the worldly, that is, you must give yourselves, your loved ones and your lives completely to Him and let Him work in your lives.
Exactly this is what is so difficult for all of you, because you want to create everything by your own mind.
My children. My children so loved by Me. Let Jesus work in you and trust completely in Him, because only in this way you will not perish and the devil will not get power over you. What is a little 'freedom' in your world against what Jesus has in store for you?
You are on the verge of the opening of the New Kingdom, but My word must first be fulfilled. Then, beloved children, who are faithful and devoted to Jesus, the truly beautiful time begins for you, for your soul. You will be happy - not describable with earthly words - and all burden, all worries, all troubles, all plagues, all suffering and discomfort will be taken away from you forever!
So persevere and strengthen yourselves in prayer, in adoration, in your Holy Masses, as long as they are still celebrated, and do not complain. We have told you what is coming,and We have given you guidance. Put them into practice, and become truly faithful and devoted children of Jesus. Then the revelation will be fulfilled for you, and the New Kingdom will be your home.
Persevere and be ready at all times! Use the Holy Sacraments of the Church for yourselves, for you must be ready.
I say again that no one -and I repeat: no one- knows the date. My plan is perfect, so believe and trust and be ready. Everything will happen very quickly, but My word must be fulfilled.
So be vigilant and ready at all times. Pray and trust in My Son alone. Ask to the Holy Spirit for clarity and perseverance. The final trials have begun, and you must now be strong and steadfast.
I love you very much. My Heavenly Hosts are 'contending' (= fighting) for you. The battle has already begun. So hold on. I, your Father in Heaven, see how you suffer, but everything will turn out well if you remain strong, steadfast, courageous and faithful, devoted and dedicated to Jesus.
So prepare yourselves, those who are still sinful, that is, confess, repent and repent. Offer up and atone, so that many more children may repent and not be lost to the Adversary. Amen.
My child. Make this known. Only a short time remains. Believe and remain strong and steadfast. Amen.
Your and your Father in heaven.
Creator of all God's children and Creator of all being. Amen.