Wednesday, April 28, 2021
You, who recognize the lies, you also find to Me!
- Message No. 1293 -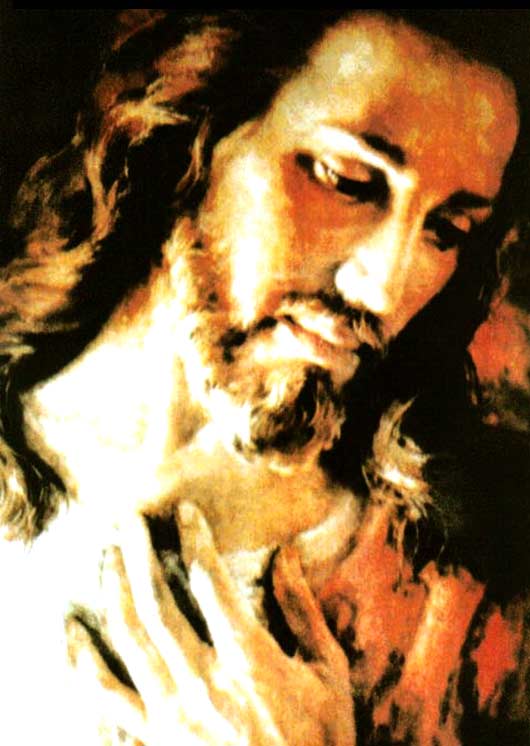 My child. Tell the children they must awaken.
Many children see that they have been lied to, that 'one' has deceived them and no longer believe in the 'state of alarm' that has been spread everywhere, but they do not know what they must and can do because they do not find the way to Me. Pray for them, because whoever does not find the way to Me will be lost, and the time that is now coming soon, he or she will not know how to get through.
We have given you so much guidance in preparation for this time you are (already) in, but so many have not wanted to hear of Our Word. And now look around you, beloved children that you are, for those who are truly with Me, with all that they too must go through, will be 'carried' by Me, by their Jesus! I, their Jesus, am with them, and I, their Jesus, guide and lead them, and that all the last time and until the New Kingdom.
When the time has come, it will be these, My truly faithful and devoted children, who trust completely in Me, to whom I will grant entrance into My New Kingdom, but all others will stand in front of a closed door, and they will perish in corruption, because they did not want Me. This time is near. It is so near, beloved children!
So take courage and persevere and hand over to Me all your worries, your sorrows, your distress and your fears, for I, your Jesus, will carry them with you, and no matter what happens, I, your Savior, will be with you, but you must trust Me, hope in Me and put your trust in Me. Amen.
Beloved children of the Remnant Army. The time will soon come, and then, on the day of great joy, We will enter into My New Kingdom. I, your Jesus, am with you. Amen.
You who recognize the lies, you too find Me and convert! I love you very much, and sadly and sorrowfully I see how you have gone astray. You seek support and security in the outside, but I am the only way, the only true way, which frees you from this misery and all sin! Turn back, find to Me, to your Jesus, and prepare yourselves, because only a very short time remains to you, and then you must be with Me, in order not to get lost to the devil.
Listen to Our Word in these messages, for it is holy, and the end is near, even though so many of you do not want to admit it.
Turn back, only I, your Jesus, AM the way into the glory (of the Father). Amen.
I love you very much.
Find your way to Me, so that you will not be lost.
Only a little (a short) time remains for you. Amen.
Your Jesus. Amen.