Tuesday, April 18, 2023
The World Is Chained to Sin
Message from Jesus of Divine Mercy to Myriam Corsini in Carbonia, Sardinia, Italy of April 16, 2023, Liturgical feast of Divine Mercy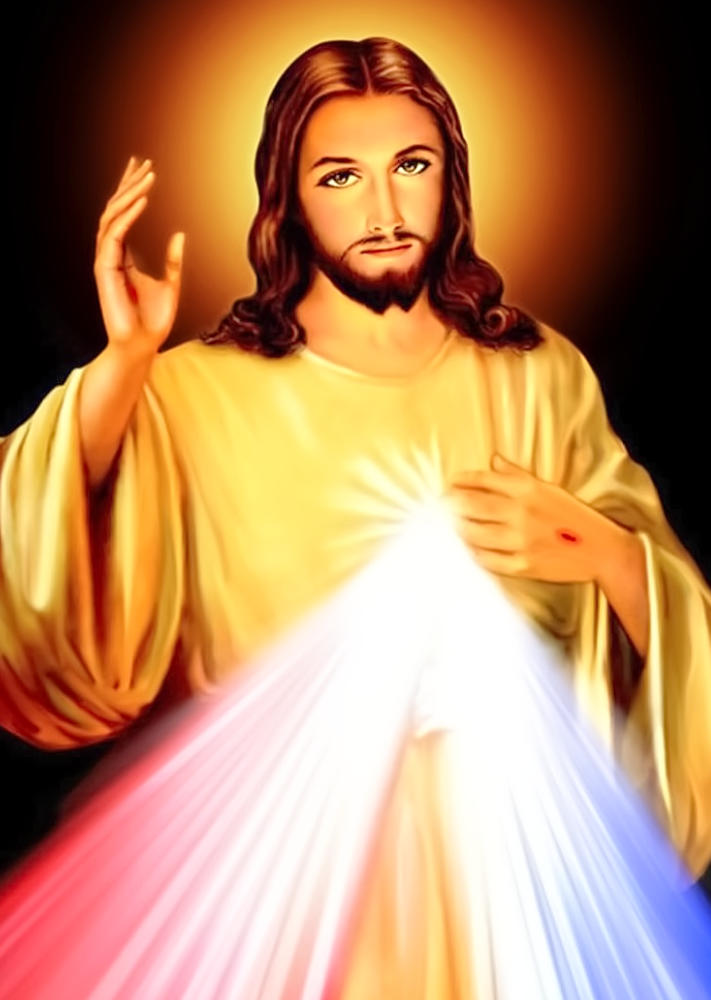 The hour of My Mercy is upon the world: take refuge in Me O men, be ready for My Vision.
The world is chained to sin; the souls of men experience the endless misery of death.
Repent, O men,
convert yourselves! Lift yourselves up from the devil's deception, do not be afraid to return to your Creator God: renounce Satan, show yourself strong in the battle, call Me to your aid and I will be with you and raise you up from all weakness, I will put fortitude in you and you will be able to defeat Evil. Surrender to Me, My children, I alone am salvation,
the road that leads to eternal life in immense joy and infinite love. On the day of My Mercy I will be with you in your homes, and if you desire to embrace Me
I will take you on My Arms and cradle you in Me, I will smile upon you, give you of Me; I will lift you from the misery that is in you because of sin. Prostrate yourselves to Me, tell Me all your sorrow for sinning against Heaven!
My Charity will be great with those who make themselves available to return to the Father,
the Holy Spirit will fill the suffering souls with the balm of life.
My children, Heaven is waiting for the conversion of sinners!
Abandon the misery of sin, O men; seek Me, cry out to Me your desire to be "Mine" again. Organize prayer cenacles, My children; supplicate My Mercy. The Feast of Divine Mercy, is a special day for those who are converted:
I God open My Sacred Heart to you and pour out on you of Me, refresh you with the balm of My Love. Turn your hearts to Me, O men, beseech My Mercy;
your lives are in danger: do not be anchored in sin;
rise up to Me that I may help you to be saved.
Life is calling you back to Itself: hasten to the calls of Heaven! Listen to the calls of the Father, put into practice His Commandments!
The hour comes terrible for the world:
strip yourselves of all evil, run toward the Eternal Light. Rome is about to be taken by enemies. The Vatican is about to be struck dead, the lustful men of power will collapse, their lives they will lose! Thunder O heavens, ...thunder the wrath of God!
His intervention is near, His action will be terrible on men of iniquity. I now turn My gaze toward My fellow men, those who have made themselves bread for their brothers.
Here I am to you My children:
you who have shown faithfulness to your God Love, you who have humbled yourselves and stripped yourselves of all your possessions,
"You" will be taken from on High. On the day of the new Pentecost:
you will be taken where everything is in the wonders of the Father; you will enter to enjoy the Things He has prepared for "His own." Cleanse yourselves from sin O men:
My Chalice overflows; your sins have aroused God's wrath, shortly Hell will break out on Earth. Abandon the sinking boat, save yourselves or men,
supplicate the Mercy of God! Amen.
Source: ➥ colledelbuonpastore.eu