Saturday, May 7, 2022
(1st Saturday) Adoration Chapel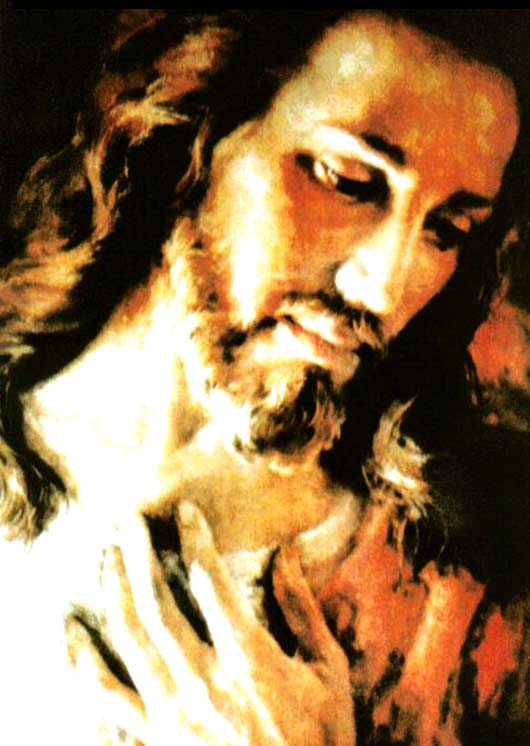 Hello, my Jesus, my Savior present in the Most Blessed Sacrament! I praise, adore, love and give glory to You my God and my King. Thank You for Holy Mass this morning and for Holy Communion, Jesus! What a blessed Sacrament, You have given to us. Thank You, Lord! Lord, it is wonderful to be here with You. Lord, thank You for all You have done for my family and me. Thank You for Your love, mercy and guidance. Jesus, help me to love You more and more. Help me to trust You more each day. Jesus, I trust in You. Jesus, I believe in You. Jesus, I love You.
Please help those who are far from You to return to the safety of Your Sacred Heart. Grant many graces for love and mercy to those who have never experienced Your love. Give them graces for faith, hope and love. Bring each little lamb outside of the flock, back into Your Church where we hear and know Your voice, Jesus our Shepherd. Lord, You can heal all wounds. Heal the wounds of those who have been injured by someone in the Church. Heal the physical, emotional and spiritual wounds, Jesus. Bring each Christian and all believers in God into the One Holy Catholic Apostolic Faith. I pray for the holy souls in Purgatory, for the unborn and a renewal in the belief and knowledge of the sanctity of human life, for an end to all violence, abortion, sex trafficking and war. I pray for the conversion of Russia to the Immaculate Heart of Mary. Help us, dear Mother! Deliver us from so much evil and corruption in the world. May Your Immaculate Heart triumph soon. Lord, I am so glad to be able to visit with You today. Thank You. Each visit is another grace-filled opportunity to sit with You, my Lord and my God.
"My child, My child it is good that you are here. Pray for protection of My Church and for peace in the hearts of man. People are becoming more restless, more violent as they feel the constraints tighten around their necks as the chains of the oppressor continues to wrap tightly around their God given human rights and liberties. My child, God created man to have free will and to be free so the love of God could be accepted, received and freely given in return. I did not create slavery. Slavery comes from My adversary. Oppression always begins from and is rooted in sin, My child. There are sins of the oppressor, of course but the slavery to sin begins when My children refuse to follow truth, life and beauty, refuse to embrace God and instead become enamored with the things of the world. It is past time to simplify your lives, My children. Become simple, like children and divest yourselves of so much materialism. Material goods are not evil, My little children, but the love of them, the striving for more and more and more puts one's focus on that which is transient rather than that which transcends. Focus on giving to others, on giving of yourselves, on doing acts of love for others. Focus on those who are less fortunate in some way, be it materially, spiritually or emotionally. Pour out yourselves for others. Do not wait until it is convenient for you to do so. Do this now. You must not put off 'til tomorrow your conversions, your willingness to live the Gospel message. Take action now. Pray, do penance, sacrifice for others, love, be merciful. My children go to Holy Mass as often as possible. Make prayer, the Sacraments and acts of mercy a priority in your lives. Begin first with your families. Show great love within your family so your entire family is rooted in the love and life of God. Live this even if not every member enjoys friendship with Me. Entrust them to Me. Pray for them and do your part which is to love and be love to them. This is what I call you all to do. When you have become a strong, loving family, each member will be a witness to the world. Look around you, My children and you will see many people are in need. What small thing can you do to show My love? Perhaps you can offer a smile, some bread, something homemade for them. Perhaps you can call, write or visit someone who is ill or elderly. There are many souls in prison who are hungry for the love of God but don't even realize this. My children, write letters of encouragement and tell them about Me. Let them know you are praying for them. Send a religious book to read. There are many things one can do. You understand, My children. Look outside of yourselves. There is too much focus on your own pain, your own trials and I invite you to focus on the hardships of your brothers and sisters. Be outwardly focused which will broaden your reach for God, for the Kingdom. You, My children are called to make an impact in this world and it is done one small act of love at a time; always, out of love for God and for your neighbor. Do not act out of pride or for esteem from others. Do these acts of mercy in a hidden way, all for the love of God, My children. I need you to spread My love, My light to a world so in need. Again, I remind you, begin in your own families where people are hurting all around you and often this goes unnoticed. Be My light, My Children of Light. The darkness is very oppressive in these days but hope in Me dispels the clouds of oppression. Be this sign of hope. I will help you. Ask for My assistance; My direction and it will be given to you. Have no fear. Fear is not of God. Instead, trust in God. Trust and hope in the Lord will free your spirits to love and to give."
"This is all for now, My little lamb. All will be well. Rely on Me."
Yes, Jesus! Our time this evening has been too short, and I am already missing You with the thought of leaving.
"Yes, My daughter. I understand this. How great was My sadness each time I left My Mother to go preach, teach and heal and yet I offered even this pain of separation to the Father. Each time reminded Me of the separation she and I would experience when we endured the passion and death and when I was absent from the world those 3 days. I understand separation, My child but recall that I am always with you."
Yes, my Lord. Thank You. It is not quite the same as being in Your physical presence, but I am grateful!
"Yes, My little one. I bless you in the name of My Father, in My name and in the name of My Holy Spirit. Go in peace, My child. I am ordering your steps."
Thank You, Lord! Amen! Alleluia!