Sunday, June 4, 2017
Adoration Chapel, Feast of Pentecost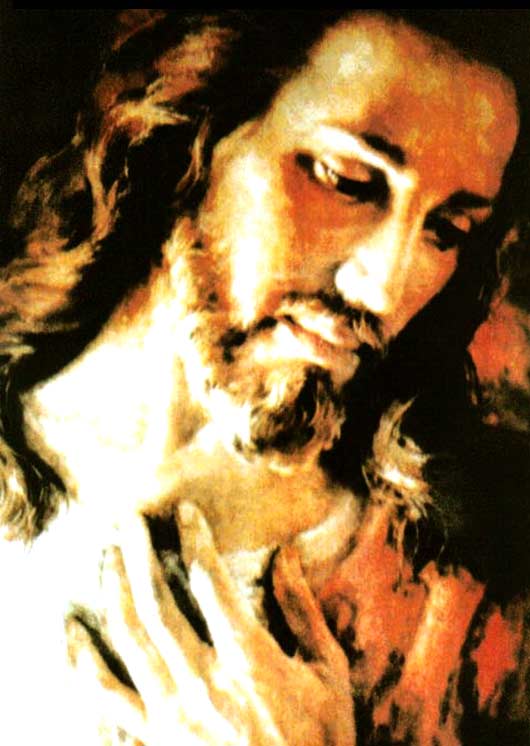 Hello, Jesus ever present in the Blessed Sacrament of the Altar. I adore You, love You, praise You and thank You for all that You are and all that You do for me, Jesus. You alone are God. You alone are Lord. You alone are the Most High deserving of all honor and praise. Happy Feast day, Holy Spirit! Thank You, Jesus for sending Your Spirit at Pentecost. Please come, Holy Spirit and renew the face of the earth.
Lord, I pray for all who are ill and for all those who will die today. Take them to Heaven, Jesus if it is Your Holy Will. Lord, thank You for my family, for our health and for our love. Please bring those who are away from the Church back to the safety of Holy Mother Church. I pray especially for (name withheld) and for her husband (name withheld). May all of my grandchildren be baptized. Thank You for my husband. Please heal him of all health issues, Jesus.
Thank You for the time we spent with (name withheld), Jesus. It is so good to be with others who are of one heart and mind.
Jesus, have You anything to say to me today?
"Yes, My child. It is as I said at My daughter, (name withheld). The violence, the evil plotting and planning for war is escalating. Pray much and fast to avert war and to thwart these evil plans. Pray, pray, pray. My child, war is seldom for the reasons stated by the powerful, but only a way to profit and to assume control over that which does not belong to those who make war. Lust for power, greed, cold hearts, sinfulness; this is what causes war in the hearts of men. Yes, My child, it is as I have said. War first begins in the heart. Pray for hearts to change. Hearts must change and experience conversion and union with God or peace will not be granted."
Lord, I have heard others say that it is too late to avert the plans of the enemy, but Your children know that with You, all things are possible.
"My little lamb, the chastisements coming cannot be avoided now because My people did not respond to the many, many requests My Mother gave at Fatima and beyond. She suggests, invites, teaches and advises Her children out of deep love. She intercedes before My Father and because of His mercy, He holds His arm of judgement. Because of Her humility, purity and love God the Father has given humanity more time, but this time is provided so that the souls of My children are prepared. Go to Communion and purify yourselves through Confession. This is very important, My children. You must be holy as I am holy. You need these graces now and for what is to come. This is the best means of preparation for you. I need My holy Children of Light to be spiritually prepared so that you can assist others who will not be as prepared. My children, when you experience unrest, chaos, remember that I am order; I am peace; I am love. I will be with you and if you ask I will give you graces for peace. This peace will be misunderstood, but those who are open will seek you because of your peaceful spirit. Pray for this gift. I give it freely to you but pray that you will be well disposed to receive this gift of peace."
Thank You, Lord. Jesus, I forgot to mention (name withheld). Please protect her, Lord. She is in a potentially dangerous situation and needs her grandparents. Please console her the loss of her Mother. Blessed Mother, remain at (name withheld) side and give her Your motherly love. Keep her safe, dearest Mother. Help her family to find good legal representation. Lord, help our family financially. Jesus, I trust in You. Jesus, I trust in You. Jesus, I trust in You!
"My child, I am pleased that you are here with Me today and I accept your prayers. I asked you to bring all of your concerns to Me. I know you have many weighing on your heart. Give them to Me."
Yes, Jesus. I give all of my burdens, concerns and worries to You, Lord Jesus. You are the only one who can help my family and the families who love and follow You of (location withheld). Help them to forgive, Jesus. Heal their wounded hearts. Jesus, some say there is no time now for (location withheld), that events will begin too soon. Lord, You are the only one who knows and You have the means and the power to work Your Will no matter what things may seem like to us. Lord, I know You want us to trust in You, and I do. Jesus, should I be doing anything differently to prepare (in addition to the spiritual preparation and the other ways You have already asked us to prepare)? Please guide and direct us, Jesus so that we do Your Holy Will. Things are so confusing now that those who were leading did not follow Your direction and did not rely on You. I don't want to be at fault for not listening to You, and for doing my will rather than Your Will. Take my hand, Jesus. Lead me in the way You want me to go. I want to do Your holy and perfect will, so that I may serve You and serve my brothers and sisters as You would want me to do. (Name withheld), also wants to do Your Will, Jesus. Lord, I trust in You and I know You are asking for this and often ask for us to trust when we cannot see the way. Keep me so close to You that we literally move together just like dance partners who move synchronously, as if they were one. I want to follow Your lead, Jesus as if we were dancing on this journey through the unknown. It is unknown to me, Lord, but You know all things and everything. I want to be in lockstep with You, Jesus but is my desire enough? I know You call for action, too Jesus and a lively faith. Help me, guide me, direct me and give me every grace needed to respond quickly, faithfully and with trust, just as St. Joseph did when the angel of the Lord told him to take the Holy Family and flee to Egypt to escape King Herod's soldiers sent to kill the Holy Innocents. Holy Innocents of Bethlehem, pray for us.
"My child, I hear your pleas and I see your heart. In this, you must trust Me. I will not disappoint you, My child. You and My son (name withheld) will do My Will and I will alert you at each critical step. It is not for you to know every step, now My little lamb. You are to remain small, like a child. Trust in Me, Your Jesus to carry you. I realize things have not gone according to your expectations, because there has been neglect and disregard for My Mother and Her plans. I see the lack of peace the behavior of some has caused. What I request from each family and each individual, is trust. I am sifting the wheat from the chaff even now. This sifting is important so that those who remain will be steadfast and true to My Most Holy Mother and Her plans for Her children. You will all (those who remain and decide for Her) need to have a character that is above reproach for I have many souls who will be counting on you. This is not a figure of speech, for their very lives and in some cases, their souls will be at stake. I will send the poor in spirit, the distressed children who have lost parents, siblings, friends and who will have in some cases witnessed atrocities, My holy priest sons, weary, and in need of a place to rest their heads. You, My children, My (name withheld) and My (name withheld) and My other children of (location withheld) will need to be standing with open arms to receive the downcast, the poor little ones, who will be frightened beyond belief and I entrust them all to you, your family and your brothers and sisters of My Mother's community. Do not be concerned with the details, My sweet daughter for those are in My control. Focus on spiritual preparation. This is what is needed now. You have done what I have asked of you even when it did not make sense. This is the trust and faith that I need in you. You have already shown Me this and you have shown yourselves this, as well. Now, you know why I asked you to prepare, to purchase supplies, to pack and to do the many other things I directed you to do. The world would have mocked your actions (had others known) and they did not always make sense, yet you followed your Jesus anyway. This is what I ask of you. For now, you are to wait, watch and pray. My Father told you that things would get bleaker before there was light. Hold onto His words, My child. He is truth and what He says comes to pass. His words create and bring reality into being. He told you My Mother's community of (name withheld) would come to fruition, and therefore it will. Be at peace. Do not become caught up in the details and in the behavior of others. Be a source of encouragement and peace. You must be peace to others in the midst of this storm. This will be good practice for you, My little one, for this storm will seem mild in comparison to the other storms on the horizon. I tell you this to help you gain perspective, not to bring fear. You must not fear, for fear is an absence of trust. Trust in Me, My child."
Yes, Jesus. Thank You, Lord.
"My child, recall the storm and the time in the woods where you were unable to see due to the darkness, the wind and the rain. This vision is one I want you to recall whenever times are difficult. My Mother was there with you. She took your hand and though you could not find your way, She could. She guided you one step at a time and then She led you to Me. I took your other hand and together with My Holy Mother we led you out of danger and to safety. Do you recall, My daughter?"
Oh, yes Jesus. I remember this very clearly. Thank You, Lord!
Keep this vision close to your heart for it is reality. In this way, you and My son (name withheld) are being led. You have nothing to fear. I remind you to begin each day together in prayer and end each day with the holy rosary. I desire that you pray as a couple and then as a family. In this way, we will protect you and you will be open to Our direction. The evil one has no power over you when you pray and are obedient to God. He will tempt you and he will try to come against you, but let prayer and the holy Sacraments be your weapon."
Yes, Lord. We have missed some of our prayer time for various reasons, but we will work harder to protect these times.
"My children, you must know how very perilous and fragile life is by now and so I tell you these things to protect you. I love you and I do not want to lose you so you must be more attentive to prayer in the manner I outlined for you. One day, you will see how many times My adversary tried to attack you, and it was to no avail. The times he has attacked that you noticed you were able to withstand him and his minions because you were wearing My armor, and the many saints you call upon in your litany warded off much of the brunt force. One day, I will show you, My children but for now pray always as I have asked. All things go much smoother for you, but also you become closer to all of Heaven. I am able to mold you to My Will and we become even closer. I love being with you, My child and these times together in prayer with you and with My son are very dear to Me and to My Mother. I know you feel the same way."
Yes, sweet Jesus. I do.
"My little one, I thank you for writing My words when your hand is injured. Your sacrifice does not go unnoticed. Your cut will heal over time. Be patient with yourself. All things are coming to pass as I intend. My Will is being accomplished. Remember this when all about you appears to be in disarray or in chaos. Things are not what they appear to be. The evil one wants My children to have fear and to fall into the ways of the world. I call you to live the Gospel message of love. Love your neighbor. Love and serve them. Do not be afraid, I am with you. Be peace. Be mercy. Be love. Allow others to see your peaceful countenance and to hear a sense of calmness and assuredness because of your trust in Me. I am the Rock. I am your fortress. I am with you. You have nothing to fear, for I am God and you are My children. There is strength in this, My children. If you are tempted to fear, call My name, My name alone will bring you courage and peace. That is all for now, My little lamb. Remember that I carry you in My arms. I protect and I provide for you. All will be well. Be at peace. Trust in Me, no matter what, for I will not abandon you. I will never leave you. We belong together. I am with you and will bless you this week. Thank you for your hospitality to My holy priest son. You are doing My Will, and I realize this may seem like a hardship, but I assure you that your willingness alone, pleases Me. Give all burdens to Me. All will be well. I bless you in My Father's name, in My name and in the name of My Holy Spirit. Go in peace. Be love, be mercy, be joy."
Amen and Alleluia, Jesus. Praise be Jesus, now and forever.