Sunday, December 21, 2014
Adoration Chapel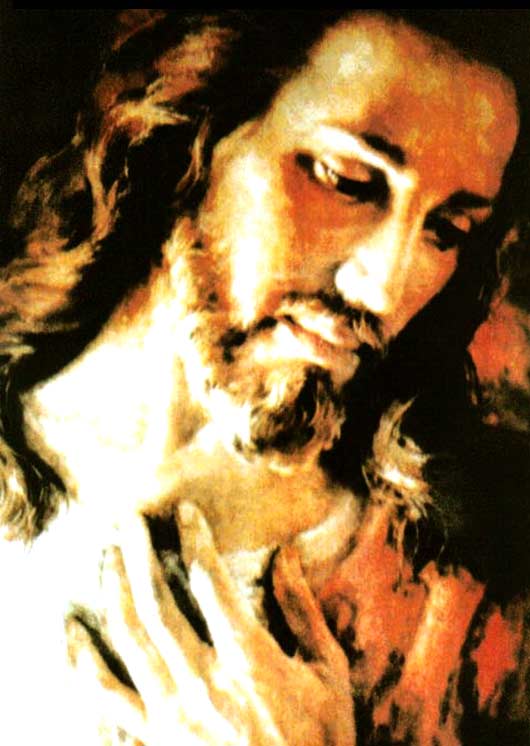 Glory and praise to You, Lord Jesus Christ! Thank You, Jesus that my husband and I are here with You today in this glorious Adoration Chapel. It is so very refreshing, and renewing to be in Your Eucharistic presence. Thank You for making Yourself available to us, Lord. You come to us in this simple piece of bread, Our Lord God Who is the Creator of the universe. Jesus, You also became man and entered into the human race, taking on flesh, and coming as an infant to be like us in all ways except sin. How extraordinary! What an incredible event, the Incarnation. All of earth and even the heavens were groaning in expectation of the Messiah. How full the hearts of those who saw You, the infant wrapped in swaddling clothes. Oh, Jesus, how sweet, how indescribably pure, how majestic You must have been. How humble You are, Lord to come to us as a newborn baby, completely dependent on Your creatures to care for You. No wonder, You selected only the best, the most holy, humble, beautiful parents, Your Holy Mother Mary and Saint Joseph to care for You. What if Our Lady had said, "No, thank you," to the Angel Gabriel? What a horrible thought, Lord.
Thank You, Blessed Mother for Your perfect, "Yes". I am sure, due to Your sinless nature, You could have given no other response but "Yes" since You surrendered Your life to God and lived in a pure and sinless way. Thank You for reversing Eve's "No". Thank You for being the Mother of the Church and of the entire world, due to Your perfect, humble, "Yes" to God. I love You dearest Mother Mary.
Thank You, Jesus for this priceless gift of the Incarnation. Help me, Jesus to more fully comprehend this great mystery and to be ever more grateful to You for all You have done for us. I love You, Lord and I too wish to give You my "yes", just as holy Mother Mary did when the Angel Gabriel announced the good news of Your coming. I, too desire to give You my "Yes" regarding the plans and the mission You have for us to cooperate with You to fulfill, just as the Blessed Mother gave You her "Yes" every day of Her holy life. She stood firm and solid in Her commitment to You, Jesus and I would like to be this way for You, also, Lord, though I am a sinner in need of continual conversion, and am unlike the Blessed Mother in countless ways, I would like to be more like Her, Jesus if that is Your will for my spiritual growth.
Dearest Mother Mary, please teach me to be like You. Help me to grow in love, faith and hope and be more like You so that God's Will comes first in my life as it did (and still does) in Your life.
Help my family to be more like the shepherds, who, after hearing the angels sing Glory to God in the highest, and upon hearing the proclamation of Your birth left all that they owned, all that they had to provide for their families, and travelled to see, to worship You, not knowing whether or not their flocks of sheep would still be there when they returned. Give us the graces to love heroically, Lord; the kind of love that gives without even considering the cost. I love You, Jesus. Help me to love You more.
"My child, My child, this is a worthy request. You are enclosed in My Sacred Heart where all love and mercy dwells."
Thank You, Lord for the gift of Advent where we await Your coming, in joyful hope.
"You are welcome, My daughter. You long to know what My birth was like, in all detail. You will know this one day, My child when you come to My heavenly kingdom where all of the mysteries of life and of My creation are made known to souls."
Thank You, Jesus! I love You. Thank You, my Jesus for my son, for his return to us. I am very grateful for Your love and for Your intervention, Jesus. Praise You, Lord God!
"You are welcome, My child. Your Jesus will never fail you. I hear the prayers of all My children and answer them according to My will and in the way that is best for each soul."
Jesus, You have said on many occasions that we are to bring every issue and every decision to You. Lord, my husband wanted me to ask You if we should list the house "by owner" or if we should go through a real estate broker. Does it matter, Jesus or is this something we should decide? Is it better to list it for sale by owner so that we can determine the times and days it will be available to be "shown"? We do not want to have open houses on Sundays and we would like to be able to pray and discern who You want to purchase our home. We also do not want to lose some of the proceeds for the commission, if it isn't necessary to go with a realtor. Lord, this may seem like a childish question, but it is still an important decision, and one we do not want to make, without Your input.
"My child, I desire you bring every decision to Me, and this is what I want all of My children to do. That, in itself, is childish in My perspective, and is what I desire you be; like little children with Me, your God. Is it not what is written in the Gospel? I, your Jesus, want you to become like little children who depend on Me, who trust Me completely just as children trust their parents. I am pleased that you bring this question to Me. You may list your house for sale by owner. This will be more work for you in the beginning, as you will be involved with arranging every appointment, however, it will give you the ability to schedule around family events and family life in a way which is more conducive to peace and tranquility. It will be less pressure, also as you will not be the recipients of pressure from one eager to make commission. My child, do not be concerned that you and My son are lacking in expertise for you have family members and friends who can advise you. Be not afraid. You will have less stress in the process and more knowledge of details in which you will be involved and therefore can ask Me for direction. This is the way people sold their homes in ages past. They rarely made use of an agent to sell their homes, except in the case of the very rich. This is not necessary. You will learn to do many things you do not know how to do, or have never had to do before, in the future. Your family and those who go through the great trials will learn to do much more for yourselves due to the changes coming. Life will be simpler, but more challenging in some ways, as you learn to plant, grow, harvest and make goods that today are readily available in stores."
Alright, Jesus. Thank You. We have become very dependent upon the available goods and services of our current culture and consequently think that we must hire people or go out and buy everything rather than doing for ourselves what our ancestors did. The things we have now are not really necessities, but we have become so dependent on them that they seem to be. When I told (name withheld) that there were no microwaves when I was his age, he asked me if we had to cook over a fire! I said, "No, honey we had ovens/stoves, just no microwaves." I don't think he understood that stoves and ovens existed before microwave ovens. It isn't in his paradigm, so he thinks they all go together (appliances). In the same way, I cannot imagine how our lives will change, Lord since we have not experienced a primitive way of living.
Oh, Jesus, I am so glad that my daughter and grandchild are here. I am very, very happy to share this lovely Adoration time with them.
"My daughter, I am well pleased to have them visit Me in Adoration of My presence in the Blessed Sacrament. I am most pleased to have the little ones come to Me. I desire My daughters and sons who have children to bring them to Me where I can shower abundant graces upon them. I thank your family for being with Me today, as this most important feast of My Nativity approaches. May all the little children come to Me. I love them so. Do not worry that they may misbehave for in this way, they will learn the value of Adoration. I desire to shower them with graces for love, graces for virtue, so lacking in this current age."
Thank You for the graces You so willingly lavish upon us, Jesus. I love You. Thank You for Your love and benevolence for Your poor children. Jesus, have You anything more to say to me? I wait patiently for Your direction, My Savior.
"My child, though it seems I have given you everything you need to know, We have barely touched on what is needed. I wish to form you and your family so as to not only prepare you for My Father's mission, but also for the time to come afterwards."
And what is this time that You speak of Lord? Is that the time period in the Era of Peace?
"Yes, My little lamb. The Era of Peace will be just that, a time of peace. The earth will be renewed, but it will also be a time of rebuilding. You do not understand this, My child but I will explain. God will renew the earth, returning it to a state of purity as My world was created and as it was intended to be, before the fall of man in the Garden. Though the earth will be renewed, and returned to a state of beauty and freshness, I will still rely on My children to cooperate with Me and participate in a rebuilding process. You see, My child, mankind will still till the earth, growing food, though it will be easier, for the earth will be fertile and what man plants will yield much more fruit. The earth's atmosphere will be changed, and more oxygen will be available to people and therefore it will not seem as difficult to work hard for you will not exert as much effort in the process. There will be an abundance of natural resources and beauty in nature. All will be inspired by the beauty of the renewed earth. Eventually new communities will spring up and My people will build dwellings in support of small close-knit communities. Many of these will be in the same areas of the refuges and current communities including those soon to be built, but as the earth repopulates, new communities will be built to accommodate a growing peoples, and also to retain the order of having small communities. People will also build small chapels close to these communities. All will be done in cooperation and in peace, rebuilding My world in the way My Mother and I desire. Life will be simpler, filled with time together, working on projects together, people of all ages participating in whatever way they can. All will walk with Me, God. All will pray to Me, believe in Me, Love Me. You will tell your children and grandchildren the stories of how it was to live in the age of disobedience, of the fear people had, the violence, the sin that abounded as a result of living without God. You will tell My children and future generations of the horrors of the times of great trials, brought about by mankind's decision to live apart from God, the resulting disobedience and lack of love for your fellow man. You will then tell them of My great love for mankind, in spite of their disobedience, of how I purified the earth and brought My children of light into the Era of Peace. Your children and grandchildren and future generations will sing songs of praise to God for My mercy and goodness, and songs to remember those who were martyred during this age of disobedience, for there are and will continue to be many martyred for their faith in Me. These martyrs and the saints before from ages past will be the heroes in faith. These true heroes will not be replaced by false notions of 'superheroes' for the saints are the true heroes. They are your brothers and sisters in the faith and they have spilled their blood and lived heroic lives of virtue. These are the role models for My children of the Era of Peace. My children, those who are young when entering this new Era, as well as those born in the Era of Peace will grow up knowing peace, good will and mercy. They will grow in virtue and grace, so much more than the children of past ages, for there will be unity with Me and with their fellow man, such as has never been experienced since the time before the fall of man. This is how the Father intended His children to live, and this has been made possible only by the merits of His Son, Me, your Jesus, and by the fiat of My Most Holy Mother Mary, Mary of Nazareth. Her communities will spring up like oasis in the desert, and mankind will thrive living this new way of life under My Mother's mantle. My daughter, you and others like you will teach My little children the Catholic faith, the Scripture and the way to live in the light of My love. All will be beautiful, peaceful and joyful. Man will work hard, rebuilding My earth, and rebuilding a civilization built on a foundation of truth, love and mercy. My children will know Me in an intimate way, and all will love, serve and honor their Lord God."
Jesus, this sounds wonderful. I can see there will be much work to do, but I can tell that it isn't something I can compare to work as it exists now. If the very atmosphere will be different, and our way of life, I do not know exactly how it will be, but the picture You are describing sounds excellent. I prefer this, to the stresses of this age, the violence, hatred, conflict, ulterior motives and power struggles of this Age of Disobedience. I am anxiously awaiting the Era of Peace, Lord Jesus; however I realize the time of transition to the Era of Peace from the Age of Disobedience means we must go through the Time of Great Trials. I am not looking forward to that, and yet I know it must come to pass. I am consoled knowing that You will be with us in all things and through every age, Lord. Otherwise, there would be no hope. Thank You, for walking with us, Lord.
"You are most welcome, My daughter. I love you and I love each and every one of My children. I love every person created from the beginning to the last souls created before My second coming. All souls created, even those who were not allowed to be born, or who died of 'natural causes' in utero; all are deeply loved by Me. I love even those who do not return My love. These are the ones I grieve for, and who cause Me the most sadness. My children, all of you, even those who scorn Me, I love you and invite you to return to Me, the God who created you from nothing, who willed you to life. I love you. Come back to Me. I await you with open arms, My little prodigals. I am the good Father who forgives your sins and welcomes your return to the family of God. Return to Me while there is still time, for time is growing short. Do not wait too long, for soon darkness will envelope the earth. It will be darkness like never before witnessed on earth, for the very gates of hell will encroach such that a black, black night will entomb the earth and satan and his minions will be unleashed. You must return to me now; for then it will be too late. You know not the day, nor the hour that you will stand before Me. You know not the day, nor the hour that your life will be required. Choose life, My children of this age. Choose Me. I am the Lord your God. Turn your backs on this age of disobedience. Bring Me into your families. Make Me the Lord of your house. Serve Me. Love Me. Teach your children about My love, for I do love you and I want you to live life to the full, which is to live life with Me. Nothing else will satisfy the emptiness, the longing in your heart. Nothing will fill you to satisfaction, except the love of God. Come back to Me, My lost little sheep. I am the good shepherd who lays down His life for you. Come to Me. I will restore you to the family of God. Your brothers and sisters need you. I need you. I need you because I love you. Come, My weary children, and allow Me to give you rest. If you refuse to return to Me, you will be outside of our family where you will not be protected. This time is like no other, I tell you and if you remove yourselves from the family of God, you are in fact choosing evil. To choose evil is to choose the evil one, and this is to throw away your inheritance, which is life in My heavenly kingdom That is an unwise choice, My children and one which you should not make with no thought for your future. Please, My children I want all to enter into My Father's kingdom. I want no one to be lost, for you were created for love, for life, for salvation. Yet, I give you a precious gift called free will and therefore you must choose. It is your choice, but know that the consequences of each choice are eternal. Would that all of My children choose eternity with the heavenly family. Sadly, it will not be so, My daughter."
Jesus, I am very sorry that Your heart, so loving and merciful, is so sad for those who choose evil over You. You are all good, Jesus and deserving of our complete love. Jesus, forgive us all, and me especially so for the many times I have not loved You well, but have put myself and my fears in first place before You. Help me to love You more and more, my Lord. I want to console You, Jesus. I know that those of us who love You can't make up for the sadness You have for the love You have lost or will lose, but I would like to spend the rest of my life on earth consoling Your Sacred Heart. Allow me to console You, my Jesus. I love You. What can I do for You, Jesus?
"Continue to visit Me in the Blessed Sacrament, My little lamb. Continue living for Me. Love all those around you. Love all I send to you, My children. Be kind to everyone, for each individual who crosses your path, whether in passing, in a car, in the grocery store, at work, or as you are out and about running errands, all are creatures of My heart, created in My image and likeness. Whatever you do to the least one, even casually, you do unto Me. Be love, My children of light, for in this way, hearts are softened and are opened to Me. Be mercy, as I am mercy. Forgive those who harm you; forgive those who persecute you. Do more than just forgive them, though this is most difficult, go further and love them. Love your enemies, forgive those who persecute you for in this way My Kingdom will come and My Will, will be done on earth just as it is in Heaven. My children, if you want to live in My heavenly kingdom, and I assure you, you do; then you must learn to love. You must live love. Practice living this now; for love will be the
'rule' of life in the Era of Peace."
Thank You for this message of encouragement, Jesus. Thank You for Your coming into the world over 2,000 years ago in Bethlehem. Prepare our hearts, Lord for You. Make my heart open to receive You, Lord even if there is not room in others' hearts. Jesus, I want my little heart to be like the little cave and stable where You were born, open to receive You. Humble, yet warm and loving. Make my heart a fitting dwelling place for You, Jesus. I am small, poor, and simple, Jesus but You chose the simple, poor stable to be the first dwelling place for our Lord and our King. Please come to my heart, just as you did in Bethlehem. I say 'yes' to You, Jesus. I do not say, 'there is no room in the inn', but instead I say, 'Welcome, Jesus to my poor, humble abode. Though it is unsuitable for my Lord and my God, I welcome you and will do my best to love, honor and serve You. You are always welcome in the home of my heart, Jesus. I have nothing to give You Who created everything from nothing, Who has given me everything I
have, but I give You me, Lord. I suppose that may be nothing, really since I belong to You already but whatever I am, I give to You and in service of You. I know that my husband and daughter feel the same, Jesus. We long to serve You and we long for the time of Your Mother's and Your community. Help us to do all that is required and all You have asked to prepare for the work ahead. (Both interior work as well as exterior work.) We love You, Jesus. Lord is there anything more You wish to say to me?
"My child, there is much more, but for today I have given enough. This is all you can absorb for one day. Thank you for your sacrifice of love; for your time today. I will always remember each and every moment spent with me in Adoration. Even if you forget, your Lord does not. I am grateful for your love, My children. You are all very dear to Me. Go in My peace. Await My coming. Be attentive in prayer to My direction. Be attentive in prayer especially during the remainder of this Advent season. This Christmas, this Christ-Mass will be very special for My children of light who dwell in this dark age. Remember My coming in Bethlehem, when I dispelled the darkness by entering into human history, as Messiah. I call upon all of My children of light to be 'light bearers', and bring Me, the light of the world to your brothers and sisters living in darkness. Go in My peace, My children, to love and serve Me. I bless you in My Father's name, in My name, and in the name of My Holy Spirit.
Thank You, my Lord and my God. I love you.
"And I love you."