Sunday, March 16, 2014
Message from Jesus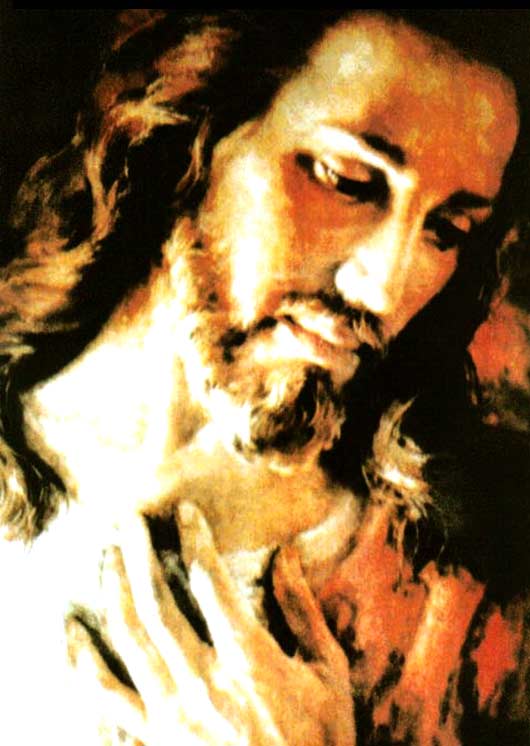 Jesus said that many on earth forget St. Joseph, but that he is active in our world and in His church.
Jesus went on to say, "He protects, guides and intercedes for all of My children and he has been given such power it would amaze you if you knew the full extent. He is kind, gentle and very holy. St. Joseph was most brave when he was in exile on the earth."
Lord, why do You use these words? (exile) I'm sure St. Joseph was in ecstasy being in Your divine presence and yet I cannot begin to imagine how much responsibility was placed on him to care for You and the Blessed Mother.
Jesus said, "St. Joseph literally felt the weight of the entire world on his shoulders, knowing My role to save all of mankind. He knew during My childhood that I was vulnerable as a human child and that it was his job to protect and to provide for Me and for My holy Mother. Though I could have summoned a legion of angels to carry us across the dessert to Egypt when we fled from Herod's army, I did not do so. I allowed St. Joseph and my holy Mother Mary to care for Me as any other human being who had to rely on their parents for food, shelter and love. You see, My child, I put great trust in My earthly parents to care for Me. I, who am God entrusted Myself, the Savior of all mankind, to be cared for and protected by St. Joseph and the Virgin Mary. If I, Who am God, could put total trust in them, who is man to distrust them? They gave their all for Me so that I could give My life for the world, and yet My children scoff at and scorn My holy parents. Yet, they continue to love and beg for graces for the very children who despise them."
Jesus asked that we pray for those who have cold hearts for His Mother Mary and for St. Joseph.
Prayer: Lord, I pray for souls who have cold hearts for Your Mother and for St. Joseph. Please help them to love.